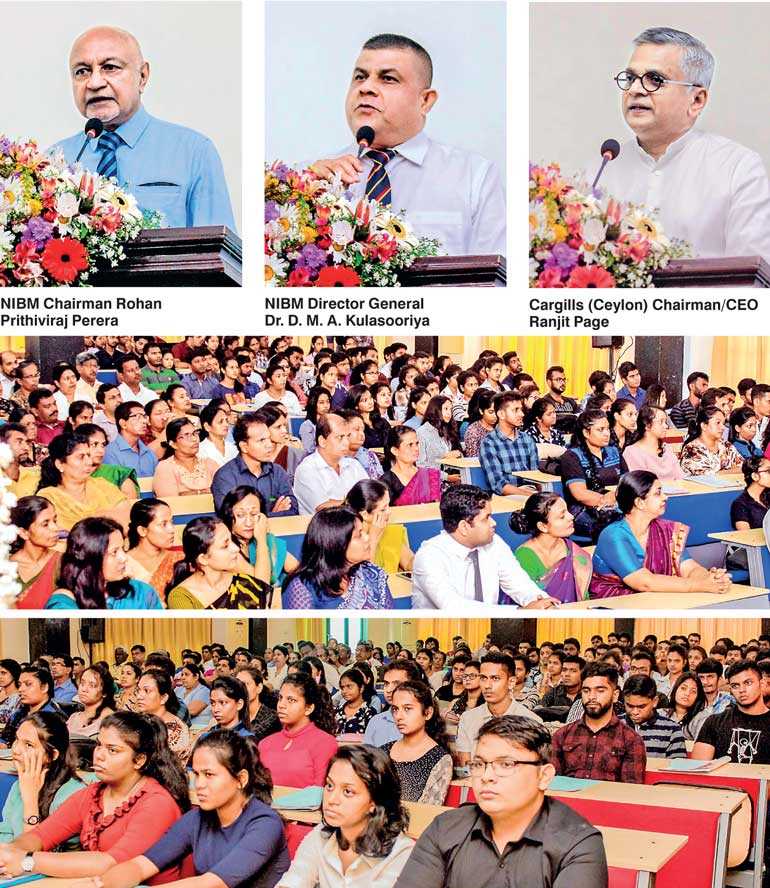 To integrate education for innovation and sustainable development
NIBM encourages innovative approaches in education in order to contribute to the societal transition towards sustainability through a well-developed education system, which creates a learning culture for students to explore their talents and develop new ideas. As learning does not take place in separate silos, the interconnection of different stakeholders is also seen as a necessity for the growth of innovation and sustainable development. Therefore, with the affiliation of Coventry University UK, which is recognised as one of UK's top 12 universities and placed as number 1 among the modern universities of UK, NIBM inaugurated its Management and Leadership Degree Program, which was held on 11 October to pave the way towards setting the right mindset for the future generations.

The welcome address for the inauguration ceremony was given by NIBM Chairman Rohan Prithiviraj Perera, who spoke on the overall importance of improving the quality of education in particular, and lifelong education in general in his speech, he stressed the importance of making use of the challenges being faced in the 21st century, and to turning them into a dividend through innovative approaches in education, and the necessity of integrating soft skills and peace and sustainable development into the teaching and learning processes to bring out the skills needed for the 21st century.

The Chief Guest and keynote speaker for the event was Cargills (Ceylon) Chairman/CEO Ranjit Page, who is also an alumni of NIBM, inspired the students to value «effort» over «inherited smartness», and to inculcate a sense of a Sri Lankan identity, by valuing the richness in nature and cultural diversity of the country, and to make use of those resources to best serve the country. He recounted his own progress through life, which was highly appreciated by the audience.

NIBM Director General Dr. D. M. A Kulasooriya also highlighted the significance of NIBM, and how the learnings at NIBM would transform its students to highly competent professionals to perform in the industry. Furthermore, NIBM strives to provide a cutting-edge education system by setting standards based on a platform of best practices, which will empower a new generation of graduates who will lead the industries towards sustainable growth in Sri Lanka.