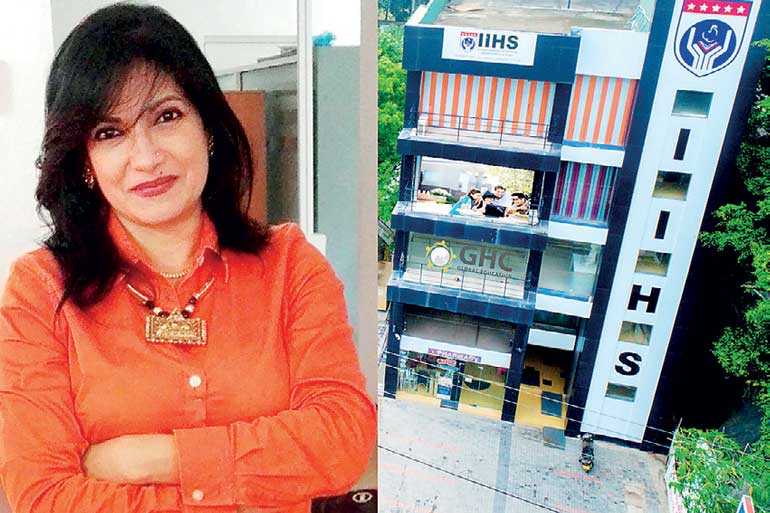 GHC Global Education Institute Director – Operations Minnell Vanderpoorten
The GHC Global Education Institute provides a number of foreign education services to local students free of charge. Located at No. 704, Negombo Road, Welisara, as an affiliated institution of IIHS, GHC Global Education provides facilities for local students to continue their higher education at Deakin University, Canberra University, Murdoch University, Edith Cowan University, University of South Australia, University of Tasmania, University of New England, Griffith University, and TAFE South Australia, covering the entire continent.

The Institute provides career guidance for selecting the right course and the privilege of participating in IELTS classes at IIHS free of charge. In addition, the students can obtain information and guidance for getting entry applications to Australian universities and other services, including finding accommodation and education loans, visa, air tickets, part-time jobs, and assistance in visas for family by visiting the GHC Global Education Institute. Even those who have no knowledge of foreign education can get first-hand information about the process and make their dreams of foreign education a reality by visiting the GHC Global Education Institute, or the website www.ghcedu.lk.

Minnell Vanderpoorten, who is reputed for keeping a good rapport with foreign universities and obtaining visas, with more than 5 years of field experience, is the Director of Operations. For further details, contact 077 3839 7183.