---
When it comes to higher education opportunities, a name that is becoming increasingly popular among locally based students is none than Eduko Pathways in Rajagiriya.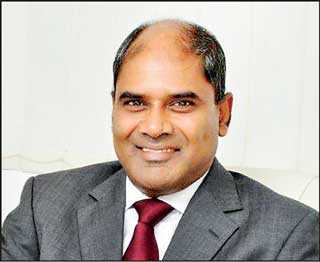 Director Dr. Harsha Alles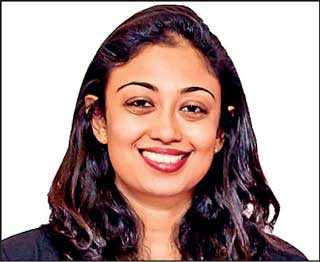 CEO Nishani De Silva


Currently celebrating its third successive year in operation, Eduko Pathways has been able to realise the higher education dreams of over 300 students within a short span of time.

A fully-owned subsidiary of Eduko Lanka Ltd., Eduko Pathways is directed by the leading educationalist Dr. Harsha Alles, together with Boston Consulting Group in Malaysia Managing Director Munir Zarif and the business tycoon Bob Kundanmal who functions as the Chairman.

Dr. Harsha Alles who has been one of the main pillars behind the success of Eduko Pathways states: "In a world that is developing so fast, the only way Sri Lanka can also move forward is by way of creating a well-educated and knowledgeable work force. For this, it is not always possible to provide higher education opportunities right here in Sri Lanka, especially in the ever evolving careers.

"Hence, we believe it is extremely important to provide our students with as many as possible choices by way of opening avenues to get international exposure and experience. Our future workforce should be able to meet the demands of the global developments in research and development. Eduko Pathways also facilitates several pathways programs so that every student is able to find his/her best fit."

According to CEO Nishani De Silva: "Currently Eduko Pathways caters to the top eight destinations that are popular among international students which are Australia, Malaysia, Canada, Ireland, UK, US, New Zealand and the Netherlands. Our study programs vary across over 150 universities with some ranked among the top 100 in the world. "Our team is committed to opening more opportunities during 2020 for local students to follow whichever field of study they would like, in the country of preference making their higher studies a totally enjoyable experience."

"As a service provider, what makes us unique is our approach of trying our level best to provide scholarships for the best performing students where we have assisted in securing scholarships up to 100%," says Nishani De Silva.

"Living in Melbourne is not easy as a student away from home. I am happy to say that Eduko Pathways helped me not only with the visa processes but also with the necessary knowledge that I needed by way of programs that made me understand what it is like to live in Melbourne prior to going, life hacks and other valuable information that helped me to settle down with ease in Melbourne," states Shaveen Ilapperuma, who is currently a third year student at Monash University in Australia.

"I would like to thank Eduko Pathways for all their help and guidance for my transition from Sri Lanka to Australia. I would definitely recommend Eduko Pathways to all my friends for all the help that they have given me to be where I am today," says Shannon Perera, who is currently pursuing a Bachelor in Business at Monash University in Australia.

It is of no surprise with the direction of the leaders in education, Eduko Pathways has been able to live up to its motto of 'Where student comes first'. What's more appealing is that, all services at Eduko Pathways are free of charge; from Visa Consultation, Guidance on University Admission, Guidance on Visa Application to IELTS preparation.

To know more with regards to the different study program offerings that are available and the scholarship schemes that can be obtained through Eduko Pathways for students who wish to pursue their higher studies abroad.