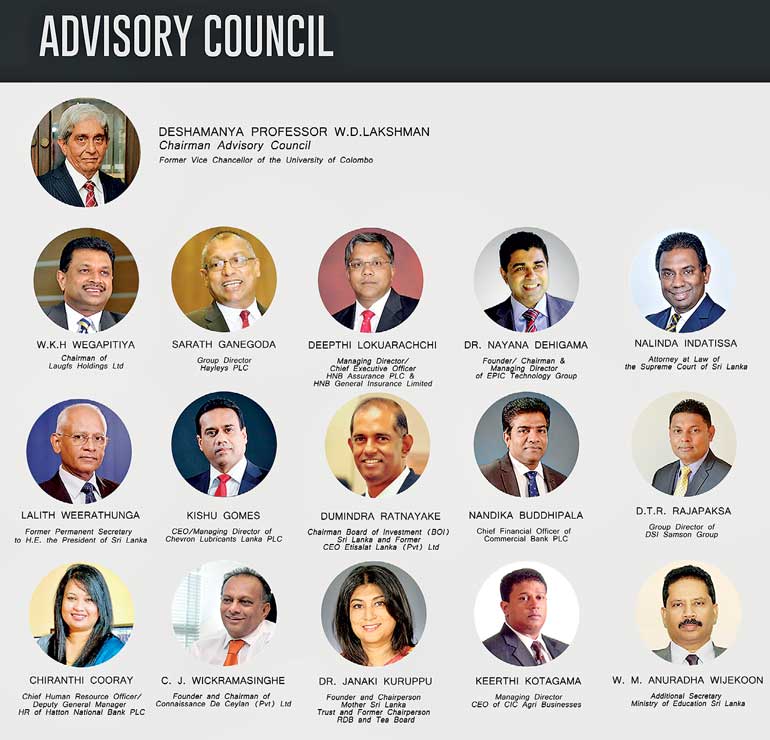 The Colombo School of Business and Management (CSBM), a certificate awarding institution under the Tertiary and Vocational Education Commission of Sri Lanka, is offering attractive scholarships for school leavers to be groomed as next generation corporate and business leaders.

"It's time Sri Lanka goes international. Its time our brands make it to the global market. We have a few brands that have achieved world class. But it is out of the blue! We need more leaders, specially corporate and business leaders who can drive our country global and world class. We believe Sri Lanka CAN and Sri Lankans CAN," a spokesman for CSBM said.



"That's why we took the leadership in grooming our next generation of corporate and business leaders. We do this by creating a platform where our top, celebrated leadership can unite under our banner to teach, mentor, groom and hold hands with budding leaders. This is why INTERNSHIPS are important. Because CSBM believes it's the only effective way of creating a generation of leaders who can create markets, drive innovation, impact the way we live and the way we think, those who can push the boundaries to achieve economic and social greatness. As the population across the world starts to age, including Sri Lanka, our younger generation needs to be empowered to take on the responsibility of taking Sri Lanka to the next level," the spokesman added.

CSBM designed the first ever "Advanced Certificate in Business and Leadership program" with compulsory and guaranteed internship opportunity with corporate Sri Lanka to give our younger generation that little push they needed. Established as the Business School for the Nation with the patronage of likeminded visionary corporate leaders and respected senior academics in the country, CSBM promotes a leadership culture that builds multiple competencies in grooming a generation of corporate and business leaders in Sri Lanka. CSBM is a certificate awarding institution under the Tertiary and Vocational Education Commission of Sri Lanka (TVE) (Amendment) Act No 50 of 1999 and complies with the Sri Lanka Qualification Framework (SLQF) and therefore recognised by the UK National Recognition Information Centre (UKNARIC) to be complying with the quality assurance of any commonwealth country. Thus the qualifications offered by CSBM are both locally and internationally accepted.

This course is specially designed to unleash your leadership ability and to give you a head start into your corporate journey. "Advanced Certificate in Business and Leadership "is a short course spanning for five months with a guaranteed internship opportunity aimed at the school leavers, may it be O/L or A/L.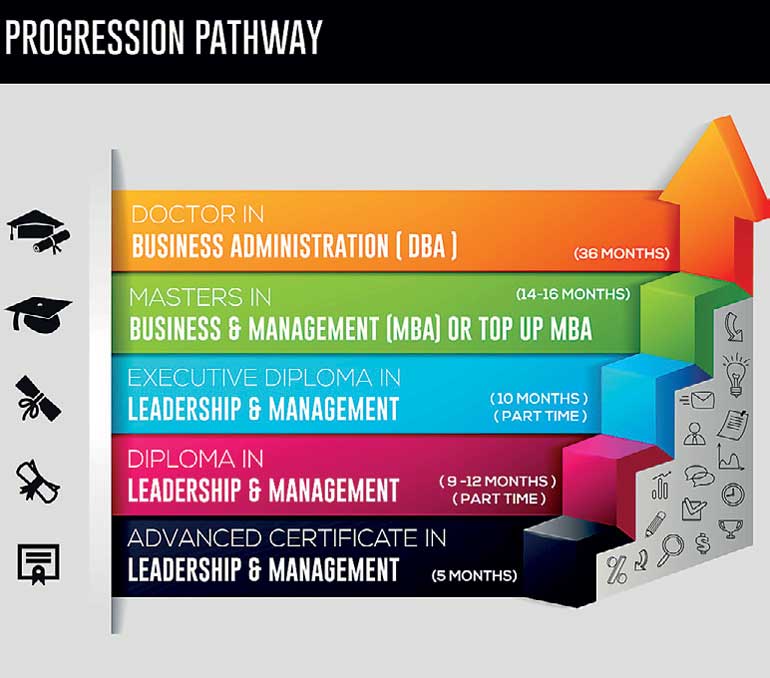 Through this programme you will learn different leadership facets such as leadership and business acumen, communication skills development, management capabilities and personality development. All of these modules are presented as fun filled experience learning and storytelling sessions by a faculty drawn in from the corporate and business sectors. Thus at an early stage the participants will get the opportunity to build their own corporate and leadership network.

On completion of this course the next step is the Diploma in Business and Leadership or any business and management related diploma which is 9 to 12 months. Thereafter an Executive Diploma in Leadership and Management which leads to an MBA or a top up MBA. If someone wishes to climb even higher they can pursue the Doctorate in Business Administration (DBA).

CSBM also offers scholarships on a merit base to facilitate a budding corporate leadership. Thus 50 full and partial scholarships are on offer for school leavers who wish to pursue a strong corporate journey. Information about this scholarship scheme and on how to register eligibility for the scheme can be obtained by contacting CSBM (Nimantha 0703 667 678, Lankika 0703 667 694) or by visit the webpage, csbm.edu.lk.