Bhagya Godakanda from Gateway International reached Scholarships for USA (SUSA) in 2015 seeking admissions to a US college. Her requirements were affordability and quality education. As her older brother Hashan too was helped by SUSA to get into the University of Cincinnati in 2012, she had all the confidence in SUSA to find a perfect school in the shortest possible time. Two years later Bhagya looks back and briefly shares her success story.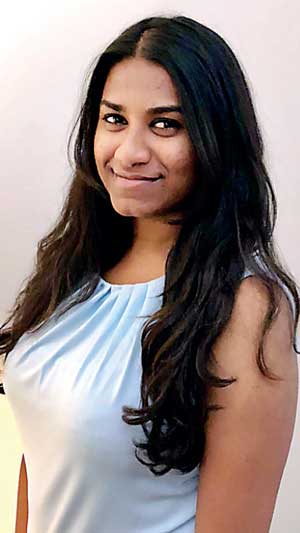 Choosing a college was quite a challenge for me. Given a tight budget, Indian Hills Community College fitted my needs and expectations very well. I was able to succeed not only academically, but also personally and was able to reach my career goals. Since my first term at IHCC, I worked closely with an academic counselor in order to make sure to take the correct classes and graduate right on time. I was also able to find a part-time job on campus that helped me to cover some of my expenses. At the end of my time at IHCC, I worked as a head resident assistant, which not only helped me to cover half of the costs at the college but to grow and learn so much as a person.

IHCC represents many countries all around the world. I was fortunate enough to meet wonderful people from many countries and definitely made friends for life. I also served as the Vice President of the International Student Organization (ISO) which helped to build leadership skills and build relationships with one another.

Academically, all the professors were terrific, caring and I got all the support I needed from the beginning till the end to graduate with a 3.9 GPA. Soon after graduation, I landed an internship at a credit union in Des Moines which is the capital city of Iowa. I am hoping to transfer to a 4-year college (possibly University of Iowa) in 2018 fall to complete my final two years and major in Management Information Systems. I believe that IHCC paved the path for a successful future and I will always consider the college my second home.