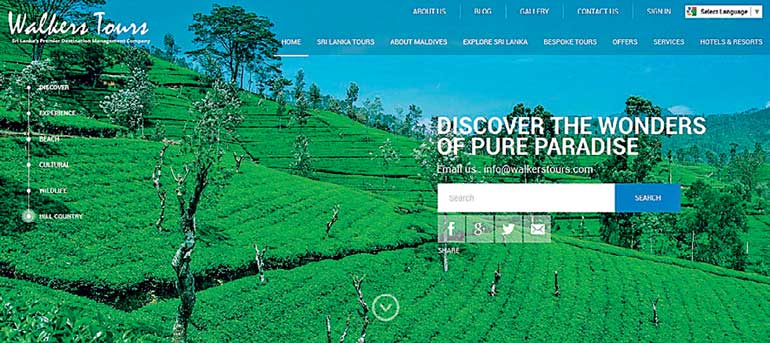 Walkers Tours Ltd., Sri Lanka's premier destination management company, has been introducing travellers from around the world to Sri Lanka for over 45 years.

In order to further solidify its presence as a leader in the travel industry, the company launched its website in 2001. Since then the website has been updated with the latest features and functionalities on par with international standards.

Over the years the site has attracted thousands of visitors and also won many awards including Best Tourism Website (two consecutive years) from Sri Lanka Tourism and the W3 Silver award.

The Walkers Tours website also contains a vast library of content centred on Sri Lanka and what the island has to offer as a holiday destination, from information related to the various historic and cultural sites to information on the islands popular beaches and wildlife sanctuaries.

In addition to this the site also features top hotels and helpful information to tourists visiting the country along with independent reviews of Walkers Tours' products and services. All this is available in multiple languages to suit the modern informed traveller.

With responsiveness across all devices, a secure payment gateway facility, efficient navigation process and prompt response to inquiries by its expert travel consultants, the Walkers Tours website has become one of the most efficient ways for foreign travellers to plan their holiday to Sri Lanka.