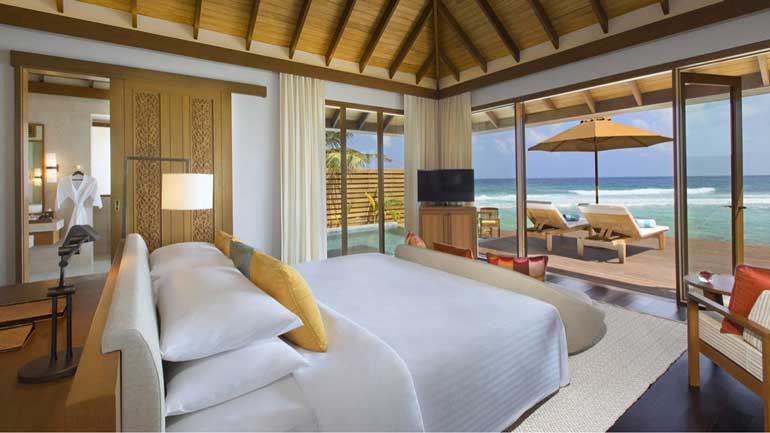 Vista Rooms, one of South Asia's brands of budget stays, has launched in the Maldives. Targeting the affordable accommodation segment, Vista Rooms aims to make Maldives an affordable luxury for travellers.

"These are exciting times for us. Following our initial success in India and Sri Lanka, Maldives seemed the natural next step owing to its location and its growing draw of tourists," said Vista Rooms Co-Founder Ankita Sheth.

"However, most travellers will not even consider Maldives because they think it's beyond their reach. It is perceived as a luxury destination where a single night's stay can cost hundreds of dollars. There are affordable yet comfortable places to stay available at less than Rs. 10,000 per night and by partnering with select properties we aim to change this perception and make the beautiful islands accessible to more travellers."

Vista Rooms works closely with their partners to ensure that travellers have a consistently smooth experience each time they stay at a property. This is done by embedding their technology at each of the partner hotels, and providing standard amenities across all properties, conducting mystery audits and connecting hotel partners to preferred vendors.

"As we continue to grow our network we are also constantly looking for new synergies. In the future we are looking at introducing special flight and hotel packages to make Maldives a viable holiday option even on a moderate budget," said another Vista Rooms Co-Founder Amit Damani.

Vista Rooms follows an asset and people-light model and plans to venture into five countries by the end of 2016. Having opened operations in Sri Lanka in March, Vista Rooms has already built the largest network of branded stays in the country with over 200 properties across 25 cities.

The rapid growth in Sri Lanka is an apt testimonial to Vista Rooms' aggressive growth plans. Catering to a large, untapped demand segment, the online startup believes that the application of modern technology, standardised experiences and stellar customer service will uplift the segment and create greater demand.