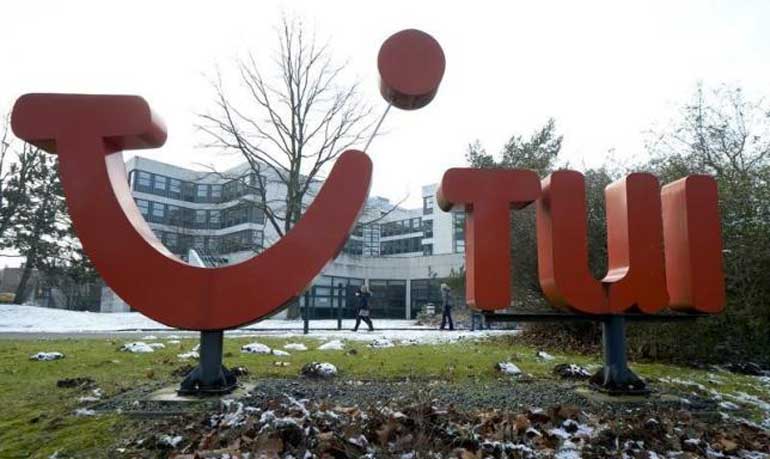 TUI Group, the world's largest leisure and tourism company, expects annual profit growth of more than 10% over the next three years and said it will retire the Thomson brand in Britain as part of its post-merger shake-up.

In its first strategy update since last year's merger of London-listed TUI Travel and German owner TUI AG, the company said it is also confident of meeting this year's target for profit growth of up to 15%.

A series of moves to simplify its structure and reorganise, including the announcement that it would sell British hotel booking website LateRooms, showed that plans for the enlarged company are progressing faster than expected, it said on Wednesday.

The rebranding of the group's various tour operator names under the single TUI brand will take up to three years, joint Chief Executive Fritz Joussen told journalists in Germany.

"It's not a secret that I'm not a fan of having lots of brands," Joussen said, adding that it could take two years before the Thomson name disappears because of the need for a careful approach with such a well-known brand.

Thomson began selling cheap package holidays in 1965, attracting families keen to swap rainy British seaside holidays for sunny continental beaches.

Shares in TUI, which competes with Thomas Cook in the European holiday market, were up 1.8% at 12.76 pounds ($19.99) by 0945 GMT, close to a record high reached earlier in May.

The group reported a 17% narrower underlying loss for its second quarter of 167.8 million euros ($ 188 million), helped by a strong performance in its cruise ship business.

That, combined with pleasing summer trading, gave it confidence that it will meet its target of delivering operating profit growth of 10-15% on a constant currency basis for the year to 30 September.

Over the coming three years TUI forecast underlying earnings before interest, tax and amortisation (EBITA) growing by at least 10% a year, which analysts at Citi said was ahead of their 7% assumption.

"I think that for a company that's not a start-up, that's pretty decent and I am confident we will manage it," Joussen said.

Signalling confidence in its cruise and long-haul holiday businesses, TUI also said it would order two new cruise ships to meet German demand and acquire two more Boeing Dreamliner jets.