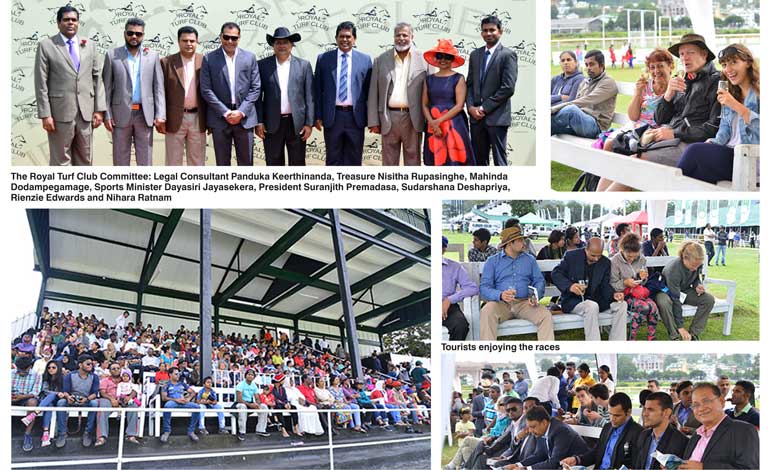 With tourism being a key foreign exchange earner, horseracing is bound to bring in many high-spending tourists as is the case around the world with the Royal Ascot and the Melbourne Cup.

"With the proper development of this sport, tourism will benefit greatly, resulting once again in the generation of employment both directly as well as indirectly, not forgetting the valuable foreign exchange that will be brought into the country," said Royal Turf Club CEO Wayne Wood.

20 August dawned bright and clear, with the sun shining on the racecourse and all of Nuwara Eliya as the RTC commenced its new season.

An action-packed Saturday morning kicked off with the inauguration of the newly-built saddling enclosure, yet another achievement in improving the infrastructure of the Royal Turf Club, followed by some really competitive racing backed by superb entertainment.

As evidenced by the enthusiasm displayed by the large number of tourists and Sri Lankans who were present, horseracing will undoubtedly prove to be an income generator and foreign exchange earner.

Regarding the generation of employment, Wood said: "With the additional race meetings, the additional horses, the construction that is ongoing, there are many jobs available for the right people. This is not only fantastic for the community but for the whole of Sri Lanka."

The Thoroughbred Horse Auction that took place was also another first for Sri Lanka.