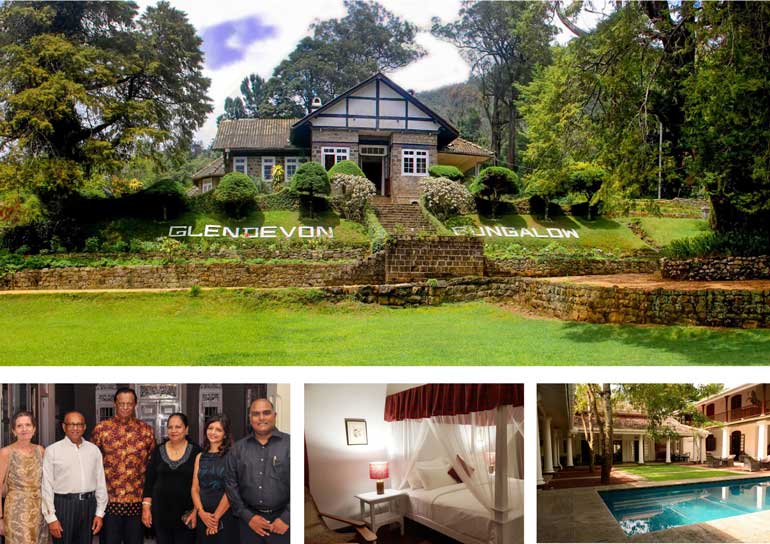 Theme Resorts & Spas proudly announced the latest additions to its collection; two different theme bungalows from two different areas of the country for travelers to experience.

Maniumpathy – A heritage home in the heart of Colombo

A true treasure located in the heart of Colombo, Maniumpathy was home to five generations of a family. The Structure originally built over a century ago, has been carefully restored, preserving its historical splendor, transforming it into a modern-day boutique hotel of just eight suites. Victorian architecture, a family's heritage and style come together to create a flavor and personality that is among the best that Colombo has to offer.

Scottish Planter Glendevon Bungalow

Situated amidst the lush green tea plantations of Nuwaraeliya, Glendevon is a quaint stone bungalow designed according to traditional Scottish architecture.

Dating back to the 1880s, the history of the estate can be traced back to Geo Armitage, the first owner of the estate, and later on to Anglo-Ceylon Tea Company. The ancestry of the bungalow itself is unspecified but can be clearly presumed to be over 100 years old, dating to the time of the Scottish Planters in Sri Lanka.

The bungalow has been lovingly restored to emanate colonial charm with all the modern comforts, creating nostalgia for the old Tea planter's way of life.

Theme Resorts invites the general public to come and experience all that they have to offer. Website www.theme-resorts.com.