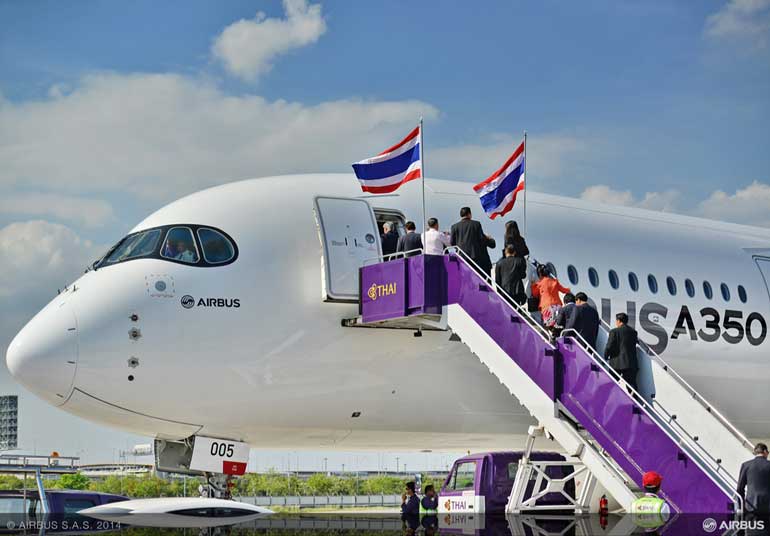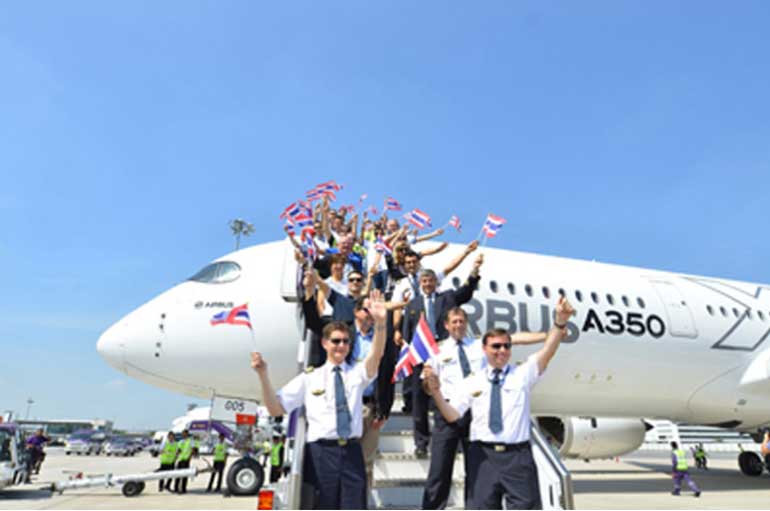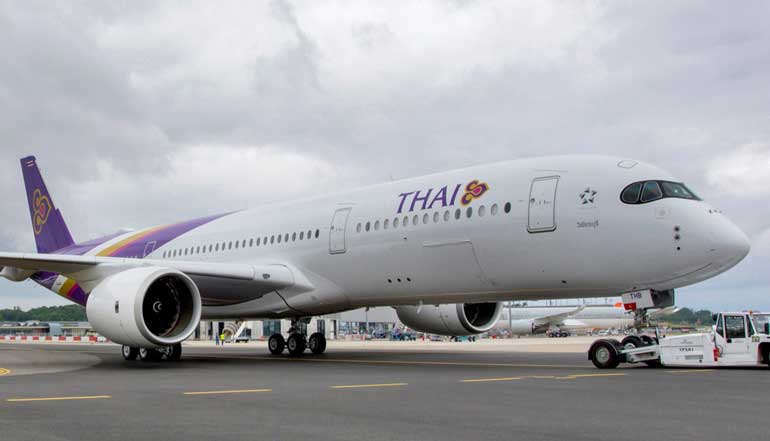 Thai Airways' first Airbus A350 XWB recently completed its maiden flight over South West France and will enter the final phase of production as well as undergo further ground and flight tests.

Thai Airways ordered a total of 12 Airbus A350-900 aircraft, with four on direct order and eight on lease.

Thai Airways' first A350-900 will be delivered at the end of the third quarter of 2016, with the first international flight set for service to Melbourne.

Thai Airways' A350-900 has the capability of operating long-haul as well as regional flights, with a total of 321 seat capacity: 32 Royal Silk Class seats and 289 Economy Class seats.

Thai Airways' A350-900 is equipped with a fourth generation HD in-flight entertainment system.