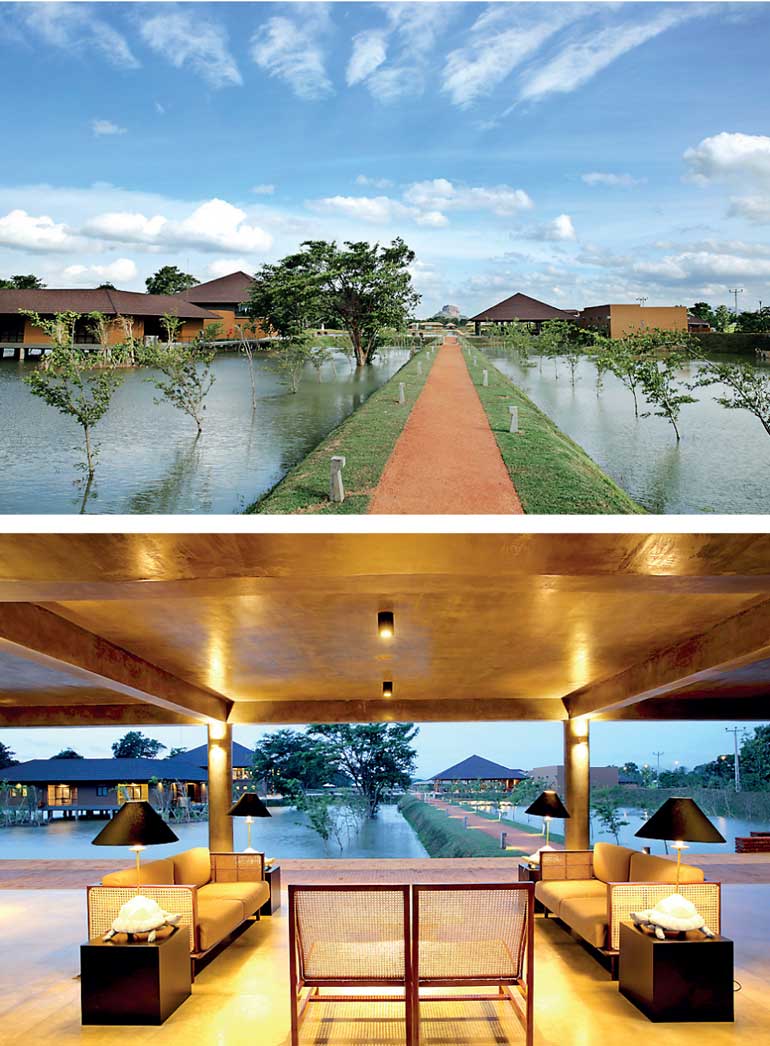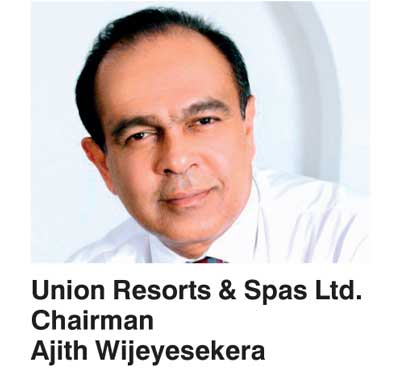 Swathed amidst the fascinating cultural riches of the ancient Sigiriya Rock fortress, the new luxurious Water Garden Sigiriya resort beckons as the idyllic location for visitors seeking an indulgent haven.

Set amongst 35-acres cloaked in luxury surrounded by flawlessly landscaped tropical gardens and a beguiling country setting, Water Garden Sigiriya reveals a world of poetic experiences.

Citing the mastery of the location, Union Resorts & Spas Ltd. Chairman Ajith Wijeyesekera, owner of Water Garden Sigiriya says: "Sigiriya has always inspired me. We have taken a page from Sigiriya Gardens and tried to emulate it. The resort is built on the axis of the rock and as you enter the resort a stunning vista of the Rock is before you."

Drawn to this fascinating region he says, "More than anything else love of the area, love for the rock and love for the garden," helped create this masterpiece.

The uniqueness of the resort lies in the extraordinary diversity of design meeting modern architectural flair, creating a distinct retreat unlike anything Sri Lanka has ever seen before. "The whole product is very unique, in fact the architectural features in all four public areas; the reception, the restaurant, bar and the spa are timeless, and iconic but with the recognisable stamp of its distinct locale," Wijeyesekera confirms.

The resort also pushes the limits of sustainable design with 'equal amounts of water and equal amounts of Garden overlaid within water and paddy fields' where regional inspiration and timeless elegance blend, "Its taking a step back in time, walking through these paddy fields, on bunds reimagining how life was 2000 years ago in Sri Lanka," Wijeyesekera enthuses.

While at the same time ensuring a positive contribution to environmental restoration, "With access to water from the Thalkotuwa Wewa, we grow paddy, use it for our cultivation, for our waterways, then its redirected back to the reservoir," he added.

Combining its regal setting, as an unrivaled icon of luxurious hospitality, every item is a symbol of uncompromising elegance. Exclusive furniture from Indonesia, a whimsically designed turtle lampshade, and an awe-inspiring beautiful chandelier are among the many unique elements seen at the resort.

"Every single item in place is a unique creation. Nothing is off the shelf but has been designed, redesigned and crafted to make it very unusual," Wijeyesekera said.

Different artistic genres such as Ena de Silva's legendary batik work, sculptures and a captivating chandelier by renowned Laki Senanayake, paintings from inspirational artist Anup Vega and not forgetting the sophisticated twists on local heritage by one of the country's most celebrated architects Channa Daswatte all contribute to Water Garden's signature elements.

Supporting local artisans, Water Garden also procures products and handlooms from Island Craft, a project that helps communities preserve local craft heritage.

Wijeyesekera explained, "We have used the talents of our native craftsmen from villages to create various designs. For example, under our guidance they created pieces of art from reedware; baskets for guests to place used linen, cozy trays to place unpacked clothes upon."

Born out of a need to fulfill every guest's desire, the Water Garden's Butler service will provide guests discreet, personalised attention including packing, unpacking, pressing and beverage service.

Lavish amenities are available at guests' disposal that will surpass the expectations of even the most discerning guest. Rooms are comfortable and decadent at the same time.

"Serene spacious room fitted with finest quality linen, a plush-top mattress including a pillow menu, each room has 12 very well thought out books about Sri Lanka, its history and Sigiriya. Plunge pools affording the luxury of privacy, bathtubs with phenomenal panoramic views of the sky and wilderness, rainfall showerheads and handcrafted bathroom caddies are some amenities that define the Water Garden experience," Wijeyesekera noted.

Seductive tastes and culinary artistry will intoxicate guest senses as will the carefully curated tableware. He adds, "The food will be a treasure in itself, the latest style and in vogue but at the same time embracing our culture. We also provide guests with a mixture of very high end, elegant ceramic and hand crafted tableware retaining our attention to detail in all we do."

Water Garden's six Water Villas offer guests an indulgent option. "Our very special six water villas sit on a natural lake offering dramatic views for guest who wish to holiday in style."

Water Garden Sigiriya understands the needs of the modern-day traveler who desires the finest experiences imaginable. "I think a great hotel is built based on the time and effort put into the product. First the product and the right service level, offering the best experience, and great memories that will be remembered and cherished for years," Wijeyesekera said.

"We are very confident Water Garden Sigiriya offers something never seen before in Sri Lanka, the experience we offer – so local, traditional and yet so unique will definitely put us on the map," he added.