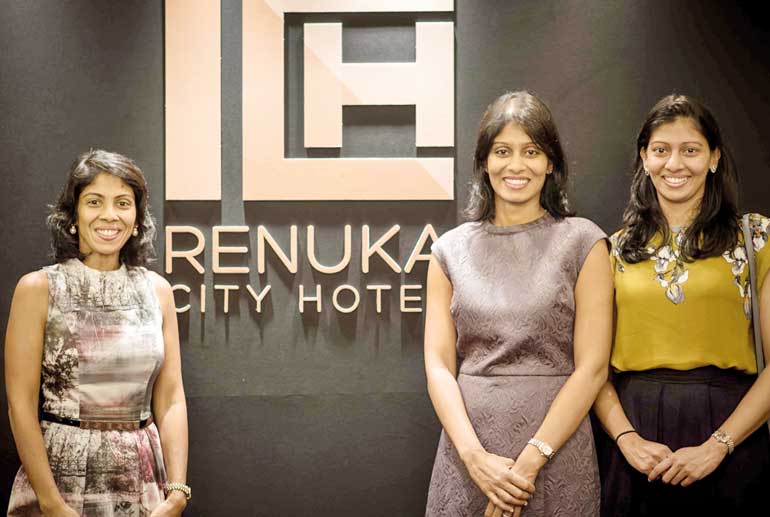 Joint Managing Directors of Renuka City Hotel; Shibani Thambiayah (Jt Managing Director), Arnila Thambiayah (Jt Managing Director) and Niruja Thambiayah (Executive Director)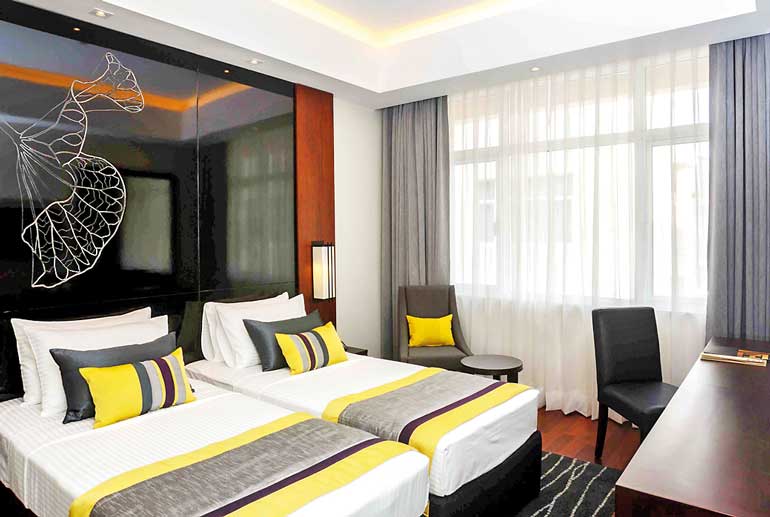 A deluxe room at the recently refurbished Renuka City Hotel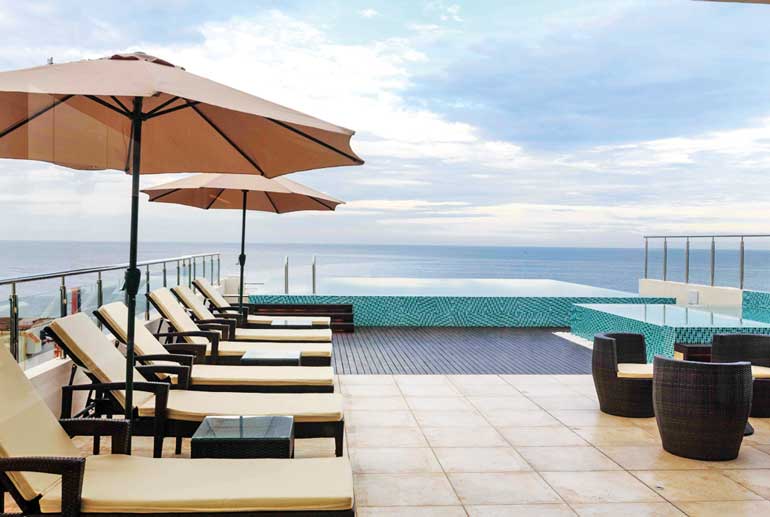 The rooftop infinity pool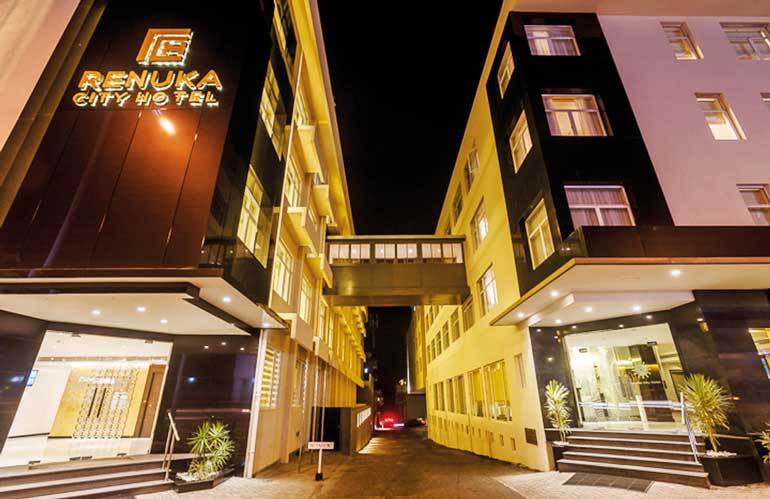 Renuka City Hotel is centrally situated on Galle Road, Colombo 03
Exceptional occupancy rates and top-notch revenue generation by Renuka City Hotel resulted in the hotel winning Booking.com's Award for Best Performance in 2015.

Recognition for the hotel's performance was based on its outstanding occupancy rates over the previous year, during which Renuka City Hotel was able to record over 5,000 room nights leading to revenue generation in excess of $ 500,000 during the same period from Booking.com guests alone.In addition, the hotel receives reservations via other booking engines, travel agents, direct bookings as well as from corporate clients, which has helped the hotel maintain its occupancy rates of over 80%.

Located minutes away from many of Colombo city's key attractions, Renuka City Hotel has consistently been a popular and affordable option for tourists and businessmen alike for over four decades. Following its most recent refurbishment in 2015, the hotel has once again sky-rocketed in popularity amongst travellers and diners alike.

In total, Renuka City Hotel operates 99 modern rooms, including 18 Super Deluxe rooms and 41 Deluxe rooms which embrace a host of amenities, including free Wi-Fi, flat screen TVs with local and cable channels, safety deposit lockers, mini-fridges, 24hr room service, tea/coffee making facilities, toiletries, and much more. In addition, the hotel provides a fully equipped business centre, gymnasium, rooftop infinity pool, Eclipse bar, parking facilities andconvenient laundry plusdry cleaning services.

The hotel's famous Palmyrah Restaurant is considered an essential stop for locals and foreigners seeking to sample authentic Sri Lankan cuisine in a modern and comfortable atmosphere. The restaurant is well-known for its Jaffna-style cuisine including signature dishes and customer favourites such as mutton poriyal, fried fish pittu, Jaffna whole crab curry, odiyalkool and milk hoppers.

The hotel also offers its clientele highly flexible meeting and banqueting facilities. Equipped with deluxe interiors and state of the art lighting, the hotel's recently refurbished banquet facilities are ideal for celebrating any special occasion, or for hosting a corporate function or conference. It has the flexibility to accommodate audiences ranging from 20 to 250 people. The multi-functional banquet hall has inbuilt partitions creating individual rooms to meet each client's requirements.