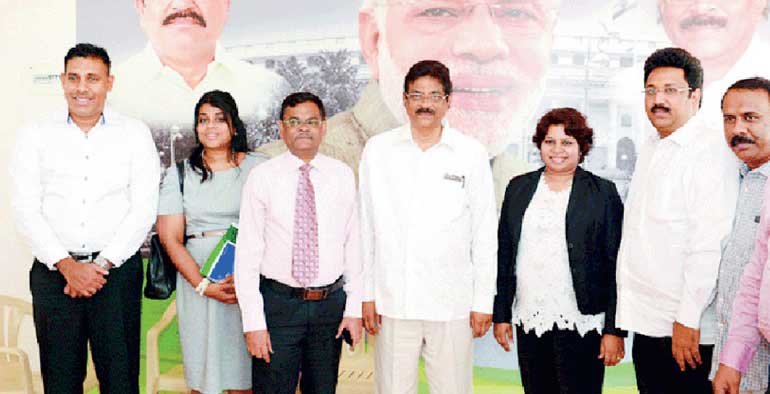 Vizag MP K. Haribabu with the delegates from SriLanka Airlines during their visit to his camp office at Appugarh junction in Visakhapatnam on Tuesday – Photo: DC
DC, Visakhapatnam: Representatives from SriLankan Airlines visited Vizag to study the potential demand for operation of flights to Vizag city from Colombo of Sri Lanka.

The members of the team – Mohan Meegolle, Ranga Gunasekara and Priya Epitawala – interacted with Member of Parliament Vizag, K. Haribabu, Vizag Development Council (VDC) Vice-Chairman O. Naresh Kumar and others including international tour operators and business leaders to study the potential to launch operations based on the demand.

During the interaction, Haribabu said that people of Vizag and surrounding districts have been spending huge amount for foreign trips to places like Singapore and Kula Lumpur and there is a lot of scope for Sri Lankan tourism too if SriLankan Airlines operates flight to Vizag thrice a week. The MP assured that they would extend all the support to operate flights to Vizag.

The SriLankan Airlines team members said that they would visit Vizag again and hold discussions with various departments including tourism, hoteliers and others to take final decision, they added.

The team interacted with members of Air Travellers' Association (India) and officials of Vizag Airport on Wednesday.