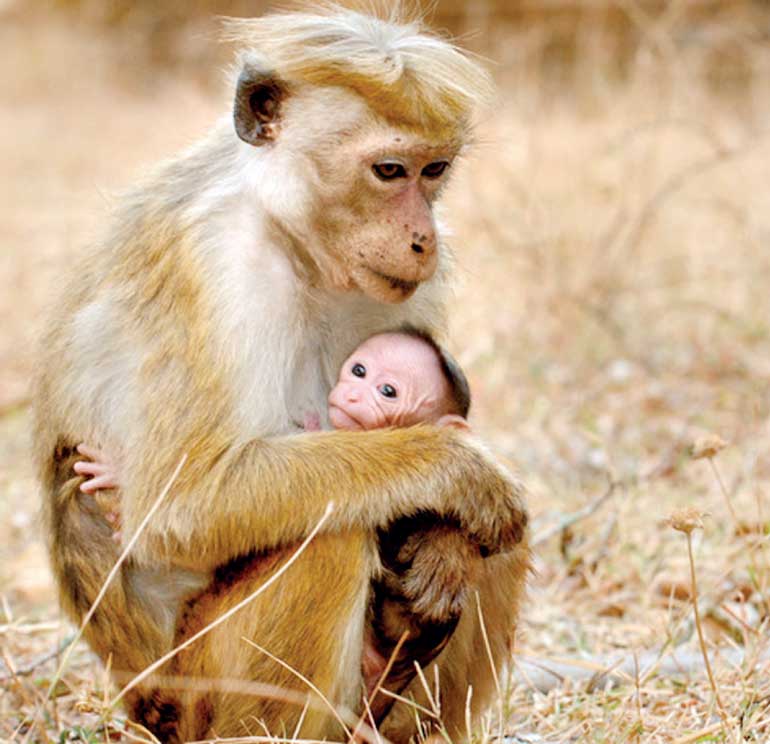 The $ 7 million production by Disney Nature in ancient capital Polonnaruwa
​
The gripping reality of a newborn monkey and its mother, struggling to survive within the competitive social hierarchy of the Temple Troop, a dynamic group of monkeys who live in ancient ruins found deep in the storied jungles of South Asia – in a beautiful island Sri Lanka has sold already $ 14.8 million worth of tickets as at day 28 announced Disney.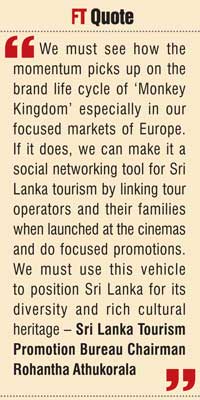 "This is a big win for Sri Lanka as in the documentary category for a demand chain to bring in this footfall is a good start as we attract only 45,000 visitors from the US. With the consumer promotion of 50 tickets given for kids in the US if we can double the visitor arrivals in the next year will mean that for us in Sri Lanka the movie has helped quantitatively," said Sri Lanka Tourism Promotion Bureau Chairman Rohantha Athukorala.

"What is more important is the qualitative evaluation as Sri Lanka becomes a household country brand where one Googles and discovers the rest of the product mix namely best beaches –Unawatuna, number 1 for leopard – Yala, top citing for whale watching – Kalpitiya/Mirissa, eighth wonder to the world – Sigiriya, ethical tea producer – Ceylon Tea, Sapphire Capital to the world which are aspects that the $ 7 million production cannot be actually valued," he said.

Directed by Mark Linfield and Alastair who also directed Bears and narrated by Tina Fey. KIDS FIRST! Critic Haley P. comments, "This is a great nature documentary, especially if you like monkeys and contributions from ticket sales of this movie will help save the monkeys in south Asia." One typical American kid said, "My favourite part of this movie is when all the monkeys are playing with each other and swinging from their homemade 'original' jungle gym. I also like the part when the lower class runs out of food and have to find a way to survive. They locate the humans' house and raid their kitchen. They even confiscate all the eggs from the hen house! It is hysterical to see a monkey running off with a sub sandwich."

A top producer commented, "My favourite character is Kip, Maya's son! He is a cute baby monkey that is so innocent and, most of the time, has no idea what is going one. He depends on his mom for protection. Maya is on the low end of the social hierarchy. She is a female monkey with a nice personality unlike the three sister queens who act as if they own everything. I love how Maya protects her baby at all costs. Tina Fey is a wonderful narrator for this, giving a clear understanding of what is taking place.

This is the eighth True Adventure film and the sixth released theatrically by Disney nature, the independent film label of Walt Disney Studio. The last such documentary fetched $ 35 million in ticket sales.