To auction Ceylon Sapphire pendent at Scandinavia TUR Travel Fair in Stockholm, Sweden
Extra visibility for One Island Thousand Treasures theme
Scandinavian arrivals grow by 32% as at end July
Sri Lanka Tourism will auction a special Ceylon Sapphire at the Scandinavia TUR Travel Fair to woo more arrivals from the region.

"With the upward trend in arrivals from Norway, Denmark and Sweden, we have launched focused marketing activities, mainly online via direct mail, film-based marketing and digital tweaks, whilst an aggressive below-the-line campaign will be launched later this month," Sri Lanka Tourism Promotion Bureau Chairman Rohantha Athukorala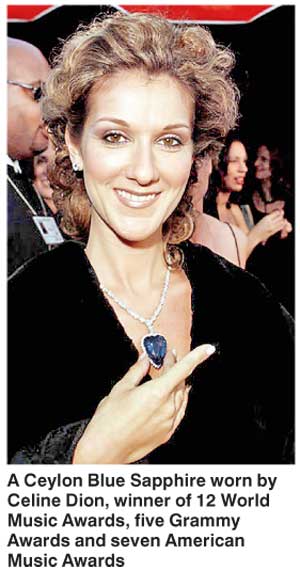 said.

He said that accordingly Sri Lanka has worked out a strong plan to take high ground at this year's TUR Travel Fair 2015 to be staged in Stockholm, Sweden, on the positioning 'One Island Thousand Treasures'.

"Whilst we will highlight the '8 wonderful experiences in 8 wonderful days' that includes beach, wildlife, culture, heritage, Ayurveda, festivals and people, we will use a multi-pronged marketing strategy," he added.

This will include visitors being able to witness the auctioning of a beautiful Ceylon Sapphire in a unique private-public partnership apart from enjoying Ceylon Tea in the dedicated Ceylon Tea Boutique.

SLTPB is confident the planned measures will make the Sri Lanka Pavilion standout from competing destination.

Arrivals from Scandinavian markets have risen by 32% to 30,825 visitors in the first seven months of this year. Denmark is the lead source market, recording visitor arrivals of 10,334 at a growth of 34.5% followed by Sweden with 9,506 tourists at +26.4% whilst Norway and Finland have also registered doubledigit growth.

Sri Lanka's tourism push will include a road show where the top 60 Scandinavian Destination Marketing Companies (DMCs) will follow a country presentation which will profile the country highlighting the new products and explain the changing tourism landscape in the last four years, Athukorala said.

In the first seven months of this year, tourist arrivals crossed the one million mark reflecting 17% growth. Earnings from tourism topped the $1.6 billion mark as at end July 2015 making it one of the best recipients post the government change on 8 January, he added.