The Sri Lanka Tourism Promotion Bureau participated at the South Asia's Travel and Tourism Exchange (SATTE) 2016, New Delhi, India along with 32 industry members inclusive of hoteliers and tour operators from Sri Lanka

SATTE, South Asia's leading travel and tourism event, was held in New Delhi at Pragati Maidan from 29 to 31 January. Over the years, SATTE has grown both in terms of exhibitors and visitors (including international and domestic buyers) and today it is the biggest networking forum for the travel and tourism industry in South Asia.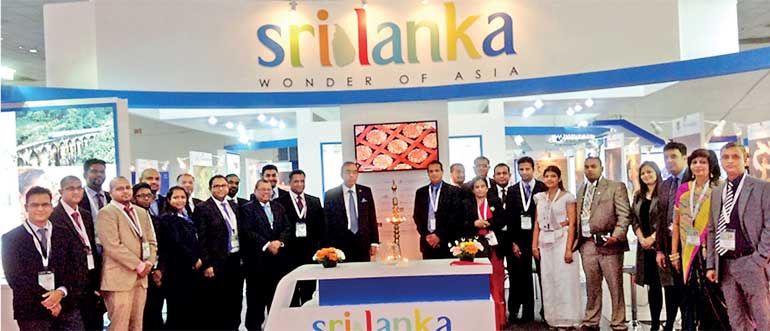 The Sri Lanka Pavilion at SATTE was inaugurated with the lighting of the traditional oil lamp by Esala Weerakoon, High Commissioner of Sri Lanka for India.

"New Delhi carries vast potential to contribute high level of economic benefits to tourism sector in Sri Lanka and arranging over 30 industry participation at the fair gives the opportunity for the industry to understand the overall market and consumer behavior of Indian Market in order to further develop strategies to attract Tourists to Sri Lanka," said Viranga Bandara, Asst Director SLTPB who participated at the fair on behalf of Sri Lanka Tourism.

The pavilion represented product offering of '8 wonderful experiences in 8 wonderful days' concept along with the Ramayana trail of Sri Lanka which is gaining momentum as an ideal product offering to the Indian market.

In the 12 months to Dec 2015, tourist arrivals from India to Sri Lanka were at 316,247 which was a 30% increase yoy and the target for 2016 is 414,400.