At the inauguration of the OPA Conference, which was held under the theme 'Innovation and Technology for Sustainable Development' , Vipula Wanigasekera, CEO of the Sri Lanka Convention Bureau, said that Sri Lanka Tourism is moving beyond the numbers game to adopt strategies to attract high-end visitors who will spend more money in the country.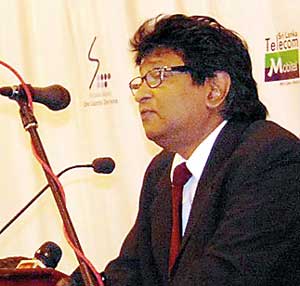 In his address he said that this conference was held at an ideal time because Sri Lanka Tourism was preparing itself for the celebration of World Tourism day. Most of the topics lined up at planned programs revolve around future tourism trends, how to make tourism sustainable through innovation and how Sri Lanka can reach out to high-end market segments including Meetings, Incentive Travel Conferences (MICE) tourism.

SLCB is responsible for promoting Sri Lanka as a venue for MICE, exhibitions and events thus reaching out to high spenders and Wanigasekera emphasised the role that could be played by the members of the Organization of Professional Association as they could be the hosts for meetings and conferences connected to their respective businesses. SLCB made an appeal to the audience, notifying them of SLCB's role in the provision of bidding support, organising expertise and value additions as the Government arm for the promotion of MICE tourism.