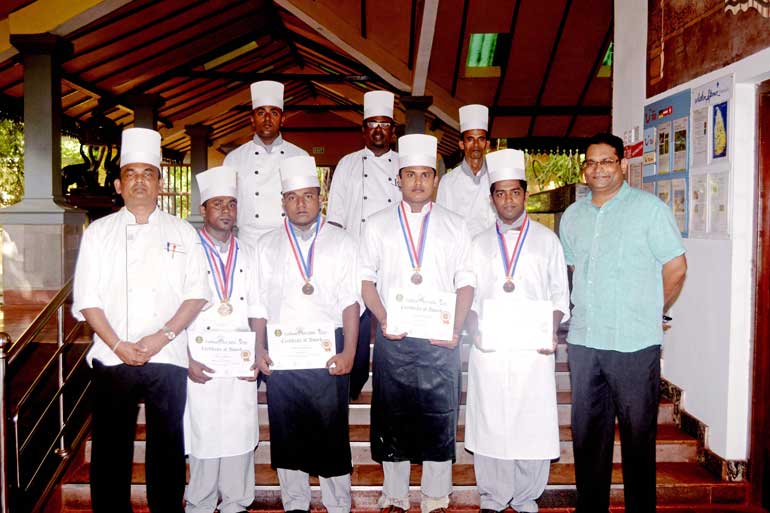 Winners with their awards
Siddhalepa Ayurveda Health Resort has recorded six winners out of the seven entries to this year's Chefs Guild Awards – a prestigious event held every two years for the Food and Beverage industry with active participation from most hotels and resorts in Sri Lanka.

With a long history dating back to 1979, this competition presents awards under a wide selection of categories open to chefs of all hotels in Sri Lanka. The judging panel comprised renowned international chefs and it is an exceptional achievement to have been selected as winners by such an esteemed panel.

The winners and awards received were Mahesh Priyanka Pathiraja – Five Course Set Dinner Menu; Amila Sandaruwan –Three Course Menu (Vegetarian); Amila Sandaruwan – Fruit and Vegetable Carving; Chamli Kumara Liyanage – Fruit and Vegetable Carving; Indrajith Priyankara – Plated Desserts and Amila Thilakaratne – Plated Desserts.