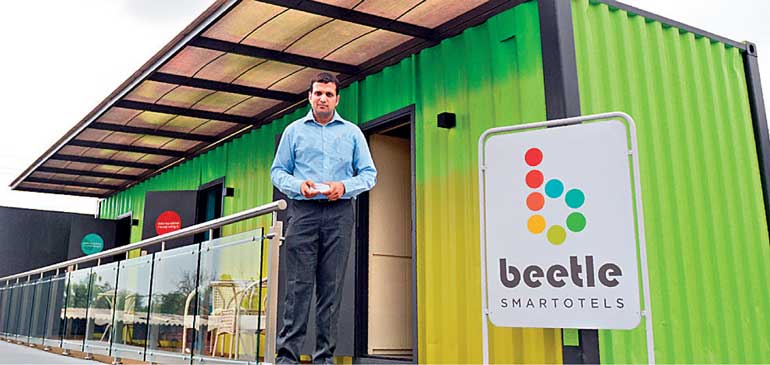 Indian Managing Director of Hirise Hospitality Tanmay Bathwal poses for a photograph in front of a refurbished shipping container that will form part of a new hotel in Hajipur village some 25kms from Ahmedabad. The portable hotel rooms are made from refurbished discarded or used shipping containers - AFP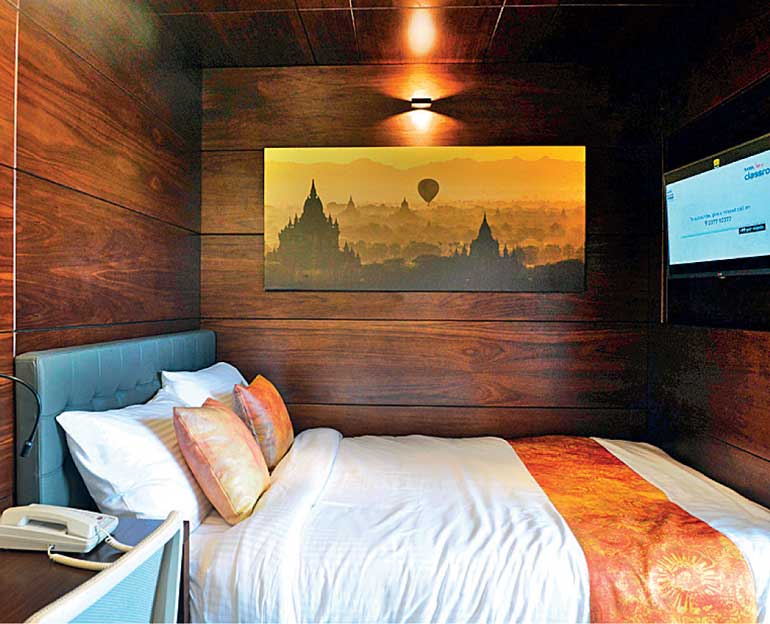 The interior of a refurbished shipping container that will form part of a new hotel is seen in the Indian village of Hajipur, some 25kms from Ahmedabad. The portable hotel rooms are made from refurbished discarded or used shipping containers - AFP
Reuters: An Indian firm last week launched a unique chain of hotels wherein discarded shipping containers are converted into comfortable living space for travelers.

The hotel, carved out of large shipping containers, feature plush interiors and superior safety mechanism among other facilities.

Hirise Hospitality, based in western Ahmedabad city, introduced the facility under the brand name 'Beetle Smartotles'.

According to Managing Director, Hirise Hospitality, Tanmay Bathwal, the entire hotel can be shifted to any site within 90 days.

"We have brought discarded containers into a useful purpose. We have made hotel rooms out of it. And the entire hotel becomes portable, so you can basically manufacture them in Ahmedabad and take it to wherever you need them. As far as the market is concerned, there is an endless market because wherever a new industry cluster is coming up, or wherever there is a tourism destination, where construction is a problem or is restricted because of the environmental reasons, there we go in," said Bathwal.

The hotel includes a hall and restaurant apart from luxurious bedrooms and washrooms.

The cost of production for the hotel is around INR 1.5 million ($ 22,265.13) per room as against the standard cost of INR 4-5 million ($ 59,373.68- 74,217.10), said Bathwal.

The firm aims to add around 2,000 such hotel rooms across the country by 2018.