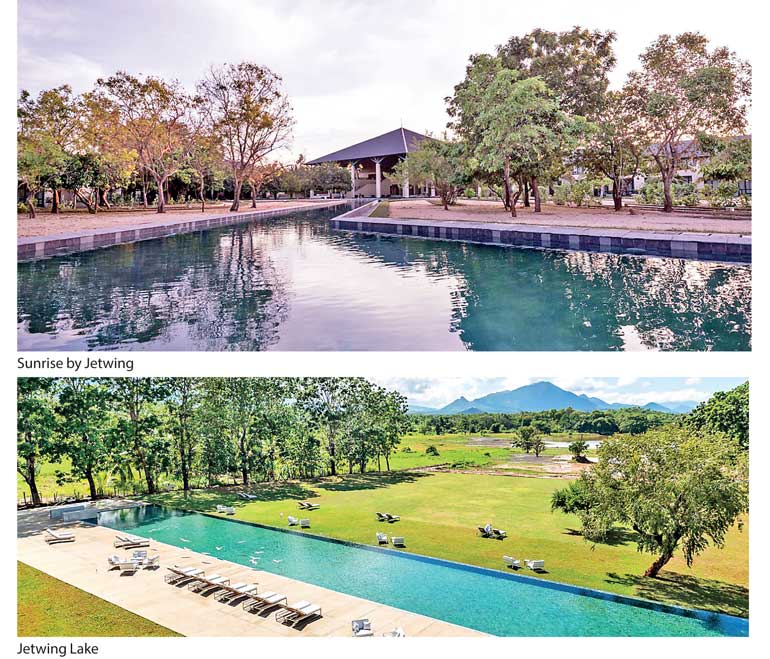 Experience the beautifully designed open spaces and luxurious amenities at Jetwing Hotels with the Room Rush offer on from 1 May to 30 June. Get up to 15% to 50% discounts on room rates by booking your stay at a Jetwing Hotel online through www.jetwinghotels.com!

Treat yourself to a pampered and blissful getaway with Jetwing Hotels, where you are sure to indulge in every essence Sri Lankan hospitality at its best. Breakaway from your busy schedule, absorb the beauty of our island nation spanning from the magnificently turquoise beaches, the cozy hilly greenery, to the glorious wilderness. Embrace the wonders of Sri Lanka with Jetwing Hotels, with 31 resorts and villas spread across the country.

This offer is extended at all Jetwing properties. Book your stay online for amazing offers including 50% discounts on room rates at Jetwing Kaduruketha and Sunrise by Jetwing; 30%-40% off on room rates at Jetwing Jaffna, Jie Jie Beach by Jetwing and Saffron & Blue, 20%-25% discounted room rates at Jetwing Sea, Jetwing St. Andrew's, Jetwing Warwrick Gardens, Oatlands by Jetwing, Jetwing Lake, Jetwing Kurulubedda, Jetwing Yala, Amaloh by Jetwing, Calamansi cove by Jetwing, Jetwing Lagoon, Jetwing Blue, and Jetwing Beach; and 15% off on room rates at Cottage by Jetwing.

Room Rush also include exemptions on spa treatments at the properties, complimentary mouthwatering food platters, discounts on beverages, and free excursions with the resident naturalists at some of the hotels. For more details and to book your stay log on to http://www.jetwinghotels.com/roomrush.