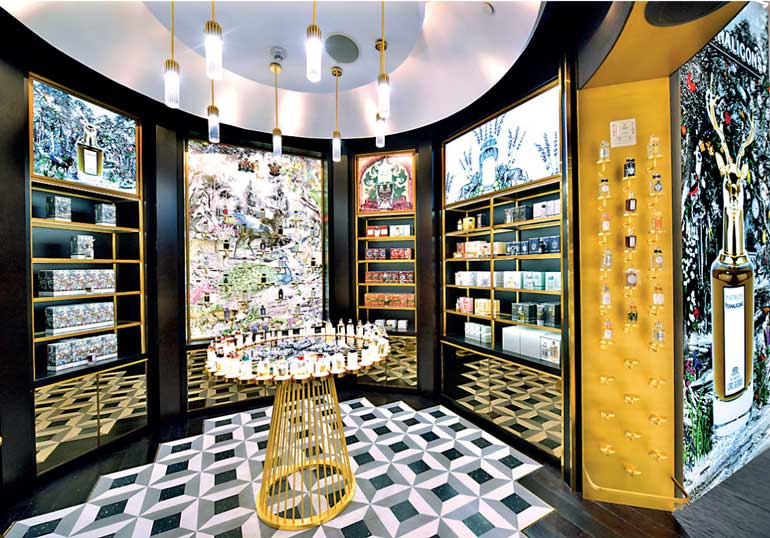 Qatar Duty Free (QDF) has brought a taste of Britain to Hamad International Airport (HIA) this month, with the opening of its artisanal perfume boutique, Penhaligon's. Travellers searching for an iconic fragrance will be spoilt for choice with Penhaligon's exquisite perfume collections at HIA, the brand's first boutique ever opened in Qatar.

The brand, which was founded in London in 1870, is perhaps best known for its signature 'profiling' service. Developed exclusively by Penhaligon's, this complimentary service offers customers an expert foray into the world of fine perfumery, tapping into their personal preferences and guiding customers in selecting a fragrance that is best suited for them.

The boutique will showcase a selection of Penhaligons' most sought after products, including its latest fragrance collection Portraits and its Trade Routes fragrance collection, among other top selling Penhaligon's fragrances and must-have items.

Qatar Duty Free Senior Vice President Luis Gasset said: "We are delighted with the opening of this much-anticipated store and iconic British brand at Hamad International Airport. We have brought Penhaligon's all the way from London to our state-of-the-art, five-star airport, giving passengers the ability to experience the unique aromas of these remarkable fragrances. The boutique not only celebrates the diverse and unique heritage of Britain, but also shows our continuous efforts in ensuring that passengers are given a luxurious shopping experience whenever they visit Qatar Duty Free."

With approximately 15 square meters of retail space and designed by renowned British architects Al-Jawad Pike, the Penhaligon's boutique at HIA combines elements of the brand's rich heritage with a sleek and contemporary twist. The store is fully bespoke, with all fixtures intricately hand-crafted, including illuminated floor to ceiling shelving and a signature Georgian-inspired geometric patterned floor, comprised of three different types of stone.

As part of Penhaligons' profiling service, each store features a custom profiling table – a feature in each of the brand's flagship boutiques – evoking the design of the iconic Olympic cauldron created for the 2012 London Olympic Games, which features 36 brass spires representing the flames that illuminated the cauldron. Every fragrance created by Penhaligon's is displayed on this table, inviting guests to discover their favourite scent. For customers with time constraints, the service is also available through a guided touch screen service in store.

The opening of Penhaligon's at HIA follows the successful entry of the Penhaligon's brand into travel retailers across the globe, including London Heathrow, Dubai International Airport, Paris Charles-de-Gaulle, Rome Fiumicino and Nice Côte d'Azur Airport, in addition to Korean downtown duty free stores.

QDF is a leading duty free operator in the Middle East, offering its customers an extensive range of international brands and exclusive luxury boutiques including leading luxury brands Moncler, Bally, Burberry, Coach, Hermès, Hugo Boss, Rolex, Bulgari and Harrods, all catering to discerning passengers' desires.