Qatar Airways has launched flights to its eighth destination in the Kingdom of Saudi Arabia with four flights per week to Abha.

The city of Abha is the capital of Asir, a south-western province in the Kingdom, rapidly gaining in popularity in the region as a tourist destination due to its attractions, mild seasonal weather and mountains.

The new route will be operated by an Airbus A320 with an average flight time of just over two hours.

The aircraft will feature 144 seats in a two-class configuration of 12 seats in Business Class and 132 seats in Economy.

Selected aircraft will feature seatback TV screens, providing passengers with the next generation interactive on-board entertainment system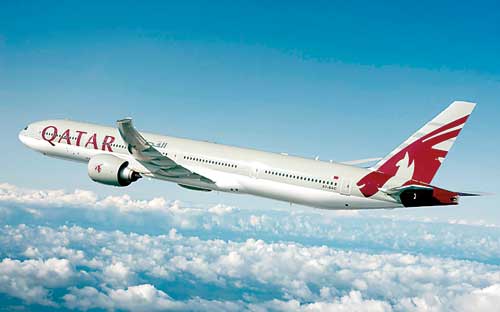 Oryx One, featuring a choice of more than 900 audio and video on-demand options, together with an SMS text messaging service from each seat.

"We have been steadily growing our presence and services to Saudi Arabia for the past 18 years," said Qatar Airways Group Chief Executive, Mr. Akbar Al Baker. "As our eighth destination in the Kingdom, Abha will bring additional flexibility for passengers connecting from Asia, the Middle East, Europe and the Americas. From Abha, our passengers will now be able to travel seamlessly through our state-of-the-art Doha hub Hamad International Airport to popular cities such as London, Paris, Bangkok, Singapore, New York and Washington. At the same time this will provide passengers travelling to Saudi Arabia from international markets the convenience of another gateway."

Qatar Airways currently operates 84 weekly flights to seven key cities in Saudi Arabia. The addition of Abha will increase the number of Qatar Airways' weekly flights to Saudi Arabia to 88 non-stop flights.