Anantara Peace Haven Tangalle offers exquisite experiences in a spectacular secluded sanctuary
On prestigious Condé Nast Traveller US 2017 list of 'Top Best 50 Resorts in the World' and 9th among 'Top Resorts in Asia'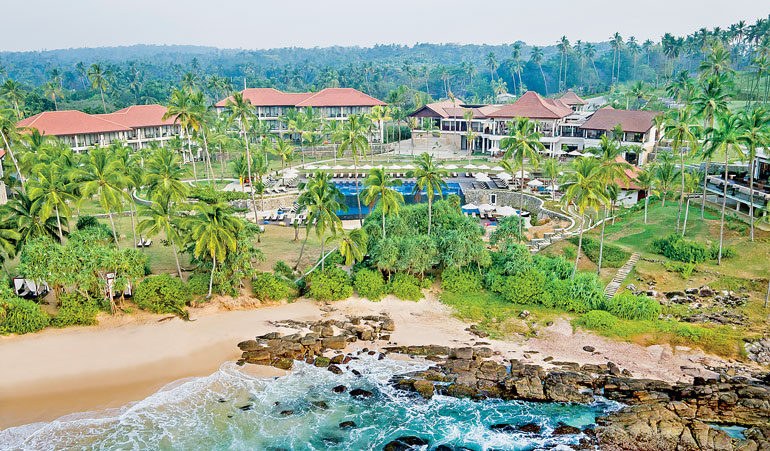 By Marianne David
A little card in my luxurious room welcomed me to "Paradise" – and Anantara Peace Haven Tangalle certainly delivered on that promise.

At a time when resorts pledging unforgettable experiences are aplenty, Anantara is able to unfailingly deliver due to its stunning property and splendid people.


The place

The Anantara Peace Haven Tangalle story begins with its spectacular location — on a secluded coconut plantation atop a rocky outcrop on Sri Lanka's southernmost coastline, with white sandy beaches and glorious ocean views. It offers easy access to cultural sites, national parks and whale watching destinations. A wedding here would surely be nothing short of sensational.

It is no surprise that Anantara Tangalle – despite being in operation only for some 18 months – was recently included on the prestigious Condé Nast Traveller US 2017 list of 'Top Best 50 Resorts in the World' and ninth among 'Top Resorts in Asia,' while being listed as one of the hottest new openings here. It has also received a haul of TripAdvisor Travellers' Choice awards.

From culinary experiences and adventures to the many little luxuries on offer, this is a great place to enjoy indulgence in its most relaxed form.


The people

The Anantara story is strengthened by its splendid people.

It all begins with traditional drummers who welcome you with music and song, followed by smiling staff who greet you at every turn as you make your way to your room.

At breakfast the cheerful Pastry Chef Dinithi does the rounds with a basket of freshly-baked and irresistible croissants. Walking about the property, you will see the super-fit coconut plucker enthusiastically shimmying up and down trees and presenting fresh king coconuts to guests for refreshment.

If you have your own personal butler, he will seem to magically appear each time you want something (we were well attended to by super-efficient and always smiling Kanishke), while the omnipresent and charming General Manager Ross Sanders takes extra steps to ensure exceptional guest experiences.

These are only a few of the people who make a visit to Anantara Tangalle special. They are supported by Anantara Sri Lanka's dynamic Cluster Director of Public Relations Norman Zweyer and ever-cheerful Marketing Communication Manager Ranika Palihena, who were both at hand to ensure we had a great experience.

There's a lot of young blood here and their energy and enthusiasm are contagious. Together, they make certain the Anantara experience is a story worth remembering and retelling.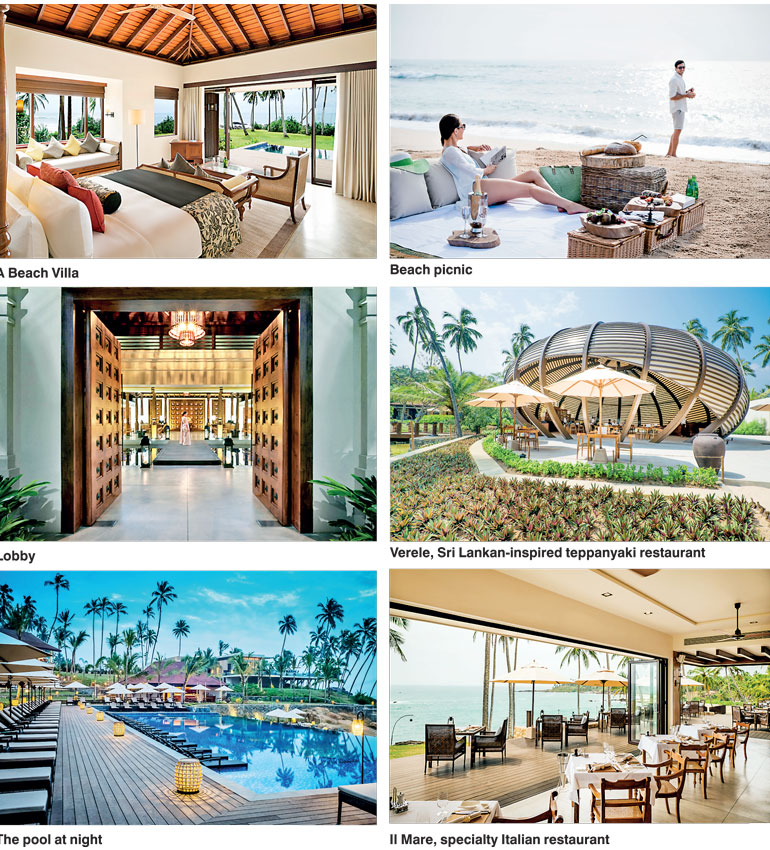 Divine culinary experiences

At Anantara, you'll be hard-pressed to leave the elegantly-furnished and well-appointed rooms – some of which boast breathtaking ocean views and all of which offer excellent room service – but the culinary offerings will certainly tempt you into stepping out.

Our first meal here was at the Italian restaurant Il Mare after drinks on the deck. It unquestionably offers one of the best dining experiences in this country – exquisite wine and delicious food coupled with stunning views.

The starters we chose were a delicate Mirissa fresh tuna tartare, some irresistible crispy batter fried prawns, and the utterly delicious Tangalle Ocean mussels.

Our mains were Wagyu lasagne; handmade linguine pasta, chillie and wild rocket with Indian Ocean lobster; and Australian Wagyu beef tenderloin with green pepper demi-glace, carrot and celery puree. The tenderloin was the star of the show – every bite was blissful.

For dessert, we tried the Chocolate balls filled with chocolate vanilla cream, fresh berry confit and crunchy meringue; and the tiramisu Venice Classic – mascarpone, biscotti, vanilla, rum and double espresso – both of which provided a delightful end to a divine dining experience.

I couldn't resist some Sri Lankan cuisine the next morning at Journeys, but for the more adventurous, the all-day dining restaurant features an impressive range of flavours from around the world, coupled with cheerful and prompt service.

That afternoon it was time to cook – the Spice Spoons Anantara cooking class is a great learning experience if you're interested in local fare. Chef Jayantha guided us through the process which is designed in an easy-to-grasp manner, ensuring you are able to reproduce the dishes at home easily.

The experience begins with a visit to the market, followed by a step-by-step cooking class. We made seven meat and vegetable dishes – and then sat down and enjoyed it all thoroughly, quite thrilled with ourselves. The meal came to an end with pani pol pancakes for dessert, which we made under Dinithi's tutelage.

Dinner on day two was at the stunningly-designed Verele, starting with drinks at the adjoining bar. The two structures which sit on sandy shores are shaped like hermit crabs and blend in beautifully with the surroundings. Testing the signature cocktails, we opted for the interesting Sri Lankan Smoked Arrack and yummy Peace Haven Colada, both of which were presented beautifully.

Verele offers a fantastic Teppanyaki-inspired dining experience combined with the flavours of Sri Lankan cuisine. We chose salmon, prawn, scallops and beef – all of which were accompanied by fried rice and grilled vegetables.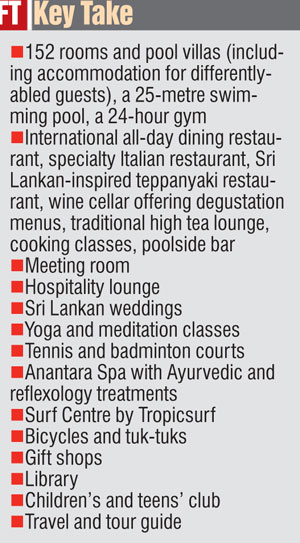 The sizzling showmanship by Chef Asanka kept us quite entertained and the food, when it was served up after the appetising live cooking experience, was delectable. Still, we couldn't consume everything on our plates given the sheer size of the portions.

It was hard for me to wrap my head around treating food in such a seemingly-careless manner, but when I tasted it, it was clear that a lot of thought had gone into ensuring taste was the top priority.

We also tried the pool bar during our stay, opting for the spicy fried calamari, beef burger and fish 'n' chips – all generous portions and presented very well.

Other dining options at Anantara include the El Vino wine and tapas bar which offers connoisseur degustation menus and tapas style creations with impeccable wine pairings in the company of the chef; the charming Lobby Lounge which serves up high tea; Dining by Design which offers the romance of bespoke private dining in an intimate setting; and of course 24-hour in-room dining for anything from a lazy breakfast in bed to a tasty midnight snack.

The dining experiences are carefully designed by Anantara Sri Lanka Cluster Director of F&B Thorsten Kratschmer, who ensures perfection at every stage.


Adventures in Paradise

From amazing surfing experiences with Tropicsurf's guru Steve (see box), yoga and meditation as you watch the sunrise, and even purchasing and preparing fresh produce from the farmer or the day's catch from the fisherman who visit daily, to market excursions and cooking your own Sri Lankan meal at Spice Spoons, there's plenty to do here.

You can relax in the gorgeous pool (where attentive attendants will bring you a basket with chilled water, sunscreen, oranges and the menu), walk along the cliff-top and enjoy the views, watch the waves from your own private beach cabana or play some tennis or badminton.

Don't miss out on being pampered at the splendid Anantara Spa. I enjoyed an hour-long Anantara Signature Massage by Dilini, which left me completely refreshed and rejuvenated.

You could choose to stay in your room and watch a movie from the great selection on offer, ask your butler to have a bubble bath drawn for you or walk across to the haven that is the library. You'll never be at a loss here.

To experience Sri Lanka's cultural, spiritual and wildlife offerings, attractions in the area include the Hummanaya blowhole, Wevurukannala Buddha statue, turtle watching in Rekawa, Rekawa beach, watching artisans at work in Angulmaduwa, the ancient Mulkirigala monastery, the Agriculture Technology Park in Bata Atha, Kalametiya Bird Sanctuary, the ancient Temple Vishnu at Dondra, whale watching and safaris.


A private paradise

Anantara Peace Haven Tangalle is essentially a private paradise, secluded in a cove in the quiet Deep South, which seamlessly blends modern-day luxury with age-old Sri Lankan hospitality and tradition.

When you leave the property, you take a piece of Paradise with you. The heartfelt blessing at the time of departure – which is just as beautiful as the warm welcome and the enchanting sundown ceremony – ensures you leave this spectacular sanctuary with a sense of serenity and bliss.

---
Surfing and serendipity in the south
By Malik Gunatilleke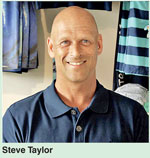 Anantara offers guests some exciting excursions including private surfing lessons conducted by Tropicsurf, the world's luxury surfing pioneers. If you haven't experienced surfing before, it is certainly not an opportunity to be passed up.

After a light breakfast, I met my surfing guru Stephen Taylor – a highly-experienced Australian surfing guide who's worked at over eight different Tropicsurf properties around the world. Joining me on my first surfing safari was Anantara Cluster Director of Public Relations Norman Zweyer who had already had one lesson with Steve and was keyed up to get back into the ocean.

After a brief but comprehensive tutorial video, an animated Steve walked us through the basics of mounting and balancing on the board, with easy-to-remember steps to ensure the right technique. He also briefed us about safety measures and different gestures used to communicate in the water.

Soon, we were off to the beginners' surf point in Kadolana – a secluded stretch of soft, sandy beach with a light swell to make it easy to practice the basics. After a few dry runs on the beach, we headed out into the water to try out our newly-acquired skill set.

As expected, the first few attempts ended with quick wipeouts, but Steve's hands-on and intuitive guidance, not to mention his years of experience in tackling beginners, shone through when he was able to quickly pinpoint what I was doing wrong. After a few handy tips in keeping my form and balance on the board, I was back out there and before long riding the smaller waves without hassle.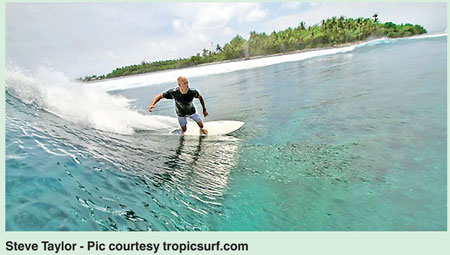 The feeling of riding your first wave is something you can easily get hooked on. Gliding along a wave with the brute force of the ocean beneath you is a feeling that is difficult to articulate. Your pulse races as you paddle with the
swell but the moment you are up on the board, there is an indescribable sense of tranquillity and grace. Out of breath and tired, I had to force myself out of the ocean as I found myself incessantly wanting to ride "just one more".

After a couple of exhilarating hours catching waves, Steve took us to some other surf locations around Tangalle. Some of the surf points were still untouched by commercial ventures and were what he described as secret.

Surfing is a fun and exciting excursion, and something everyone should try if they can swim. With Tropicsurf and its highly-qualified guides, you know you are in the safest hands in the water and will receive the best surfing experience on offer.
Turtles a top priority
Anantara Hotels, Resorts & Spas is known globally not only for the luxurious journeys it offers, but also for its CSR work, including dollar-for-dollar guest donations. At Anantara Tangalle, the focus is on turtles and the property has joined forces with IUCN to protect turtles in the area. Conserving these ambassadors of the ocean is extremely important in Sri Lanka, which is home to five of the world's seven species of marine turtles.