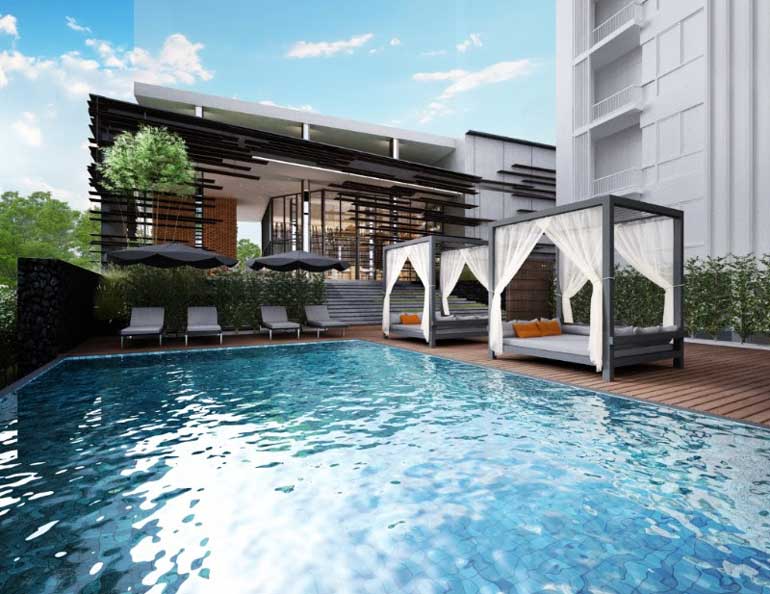 Portofino, Plateno's upscale brand, announced the opening of Portofino Chiang Mai Business Park that set to open in March 2016 and is its second property in Thailand after the 7 Days Inn in Chiang Mai.

Portofino Hotels & Resorts is the upscale hotel brand of the Plateno Group. It is devoted to providing City Hotels, Resorts and Serviced Apartments, offering superior in-room products and customised facilities with an exquisite level of comfort and service of platinum quality for the urban elite.


Portofino Chiang Mai Business Park is ideally situated in one of the top Chinese tourist destinations in Thailand, within easy reach to the new business park convention center, commercial complex and only 20 minutes from the airport.

The hotel has 122 rooms and suites and features a contemporary design with natural raw materials and warm colors. The rooms are minimum 31 sqm by size and well equipped with 32 inch flat screen LCD TV's, walking shower, satellite TV, coffee and tea making facilities and free WI-FI. The hotel's amenities include a swimming pool, all day dining restaurant, bar, gym and meeting rooms.

Plateno also confirms its strong growth and success in this region with the signing of a long term master franchise agreement with Aspira Hospitality to roll out multiple 7 Days branded Hotels across The Kingdom.

Plateno Hotels Group was founded in 2005 in China, starting with 7 Days Inn brand. Plateno Group is already recognised as the top hotel development company in China. Its primary focus is the development of high potential hotels with unparalleled commitment to ensure a sustained success of each hotel through proven management, leadership, and operational standards

With over 3,000 hotels in Asia, Plateno Group ranks as one of the leading hotel management companies in the region. It was ranked the 7th largest hotel group for the year 2015 globally by HOTEL magazine. Currently Plateno has more than 340,000 hotel rooms in 340 different destinations.


Plateno aims to be a world-class hotel management leader by 2018, managing 600,000 rooms with more than 26 hotel brands covering the up-scale, mid-scale and economic segments.

Currently the brands owned by Plateno Group are Portofino Hotels & Resorts, Lavande Hotels, James Joyce Coffetel, ZMAXHOTELS, Xana Hotelle, 7 Days Inn Group, IU Hotel, Dao Jia Hotel, π·Hotel, Manjusaka Art Platform and Mora Coffee. In addition, Plateno manages several foreign brands under specific exclusive agreements such as Maison Albar, Hampton by Hilton, and Hotel12.