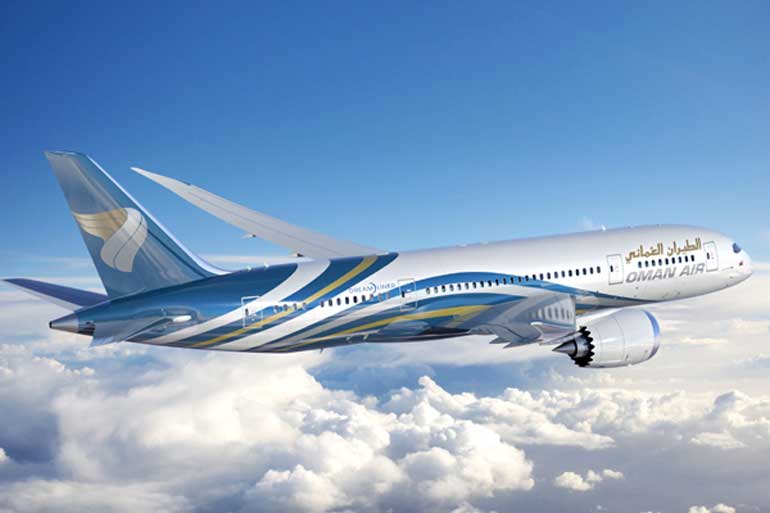 Oman Air was awarded the Best International Airline Award 2015 at the North India Travel Awards, held at the Hotel Crowne Plaza, Jaipur earlier this month.

The award was presented to Surendra Sharma, district sales manager Jaipur by Gajendra Singh Khimsar, cabinet minister of industries, DMIC, NRI, Sports and Youth Affairs in the Government of Rajasthan.

After the ceremony, Oman Air's Chief Executive Officer Paul Gregorowitsch said: "It is an honour for Oman Air to have been acknowledged as the best International Airline 2015 at the North India Travel Awards."

"This is a very welcome recognition of our 22 years of successful operations to India. It also underlines our commitment to India's air travellers, which is further illustrated by our ongoing work to increase frequencies to all eleven of our Indian destinations," he said.

"On behalf of Oman Air, I would like to thank all those who voted for Oman Air, the awards organisers, the Government of India and the Government of Rajasthan. And, of course, I would like to thank our customers throughout India for flying with Oman Air. It is always a pleasure to welcome you aboard."

The North India Travel Awards were organised by India's leading travel publishers, Durga Das Publications with the aim of creating an all-India platform to recognise those behind the success of the travel and tourism industry. The awards include 52 categories and are supported by the Government of India's Ministry of Tourism and a wide range of respected trade bodies, including IATO, PATA, ADTOI, ATOAI and OTOAI. Winners are chosen by a combination of jury decisions and online voting by the travelling public.

Oman Air was launched in 1993 and unveiled its first international destination, Trivandrum, in the same year. Since then it has expanded operations in India to include services to Bangalore, Chennai, Delhi, Goa, Hyderabad, Jaipur, Kochi, Kozhikode, Lucknow and Mumbai. All services to India will soon be operated on a daily or double-daily basis.