Oakwood has expanded its portfolio of serviced apartments in Sri Lanka.

Scheduled to open in early 2016, Oakwood Apartments Colombo is located in the prime residential area of Colombo 3.

The 78 fully furnished and fully equipped apartments comprise of 12 studio apartments and 66 one-bedroom apartments. Facilities include a restaurant and bar, swimming pool and fitness centre. The property will be available to both long and short-term stays.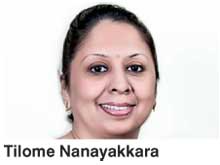 Tilome Nanayakkara has been appointed as General Manager of the new property.

"We are truly excited to open another Oakwood-branded property in Colombo and to be extending our brand of accommodation offering to meet the needs of travellers to Sri Lanka," said Dean Schreiber, managing director of Oakwood Asia Pacific Ltd.

"At the same time, we welcome Tilome to the Oakwood family. With her years of experience in sales and operations, and her depth of knowledge of the local environment, she brings invaluable expertise to meet the expectations of our business owners, who are key to our growth as we seek to extend our footprint and bring the Oakwood brand to greater heights."

Tilome Nanayakkara joins Oakwood from the Global Towers Hotel in Colombo where she has been general manager since 2008.

Starting her career with Taj Hotels in 1990 as a sales manager, Nanayakkara joined Global Towers Hotel in 1995 in sales. She was promoted to executive assistant manager in 2007, then to general manager in 2008.

Nanayakkara holds a Diploma in Sales and Marketing from British Council, Colombo 3. In addition to English, she also speaks Sinhalese.