The National Chamber of Exporters of Sri Lanka (NCE) participated in the Hotel Asia Exhibition which was held in the Maldivian capital Male from 5-7 September.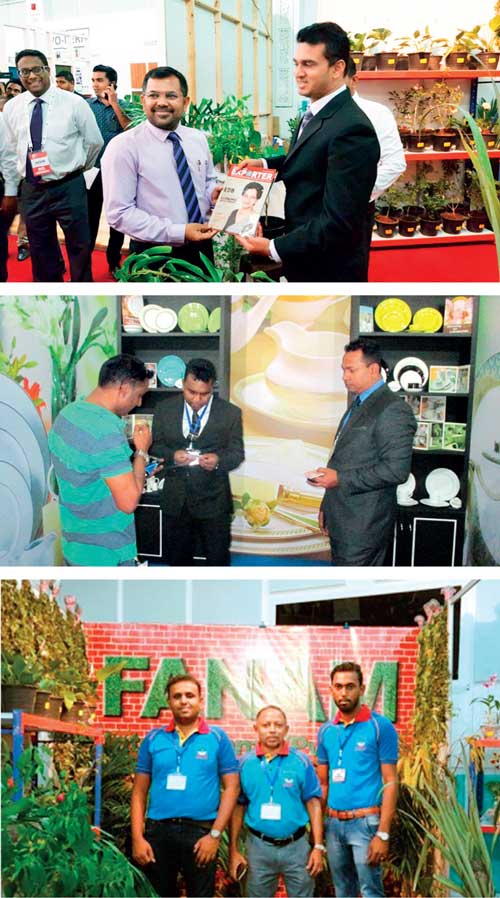 This was the fifth successive time that the NCE has participated in the Hotel Asia event.

The Hotel Asia Exhibition and Culinary Challenge is the biggest gathering of hospitality industry professionals in the Maldives and attracts all levels of decision-makers from the industry. Like in the previous years, Hotel Asia 2016 once again consisted of exhibitors from Sri Lanka, India, China, the Maldives and Pakistan.

Visitors from the food processing industry, catering and hospitality industries, restaurant owners, bakers, design firms, catering, specialty food services establishments and individuals related to the industry were invited by the organisers to source their requirements.

Chefs and personnel from the purchasing departments of almost all the Maldivian resorts visited the event and showed interest in the product ranges exhibited by the NCE delegates.

Five companies exhibited their products in the NCE pavilion - H.S. Fabrics Ltd, Vegiland Exports Ltd, Dankotuwa Porcelain Plc, Fanam International Ltd. and Sunshine Creations Ltd.

From the participants' point of view the event was a success. The event also hosted the Culinary Challenge, which is a highly-anticipated event at Hotel Asia. Chefs and service personnel from both the best Maldivian resorts and other participating nations vie for top honours at the competition.

The Culinary Challenge itself adds a unique and diverse facet to the event, harnessing the best talent in the region in one common place. The awards and certificates given to the winners of the Culinary Challenge serve as recognition of the skill and quality of the chefs and are regarded as world-class endorsements of the participants.

The NCE provided a complete package to its delegates, including stall reservations, air tickets, hotel and sample shipments which were well appreciated by the delegates. The NCE also arranged for meetings with buyers in some of the Maldivian resorts based on the delegates' profiles.

The main objective of the NCE is to promote the products and services of its members and non-members at various international trade shows to support the vision of the Sri Lankan Government to increase exports to $ 20 billion by 2030.

The NCE plans to participate in other international trade shows which will benefit Sri Lankan exporters.