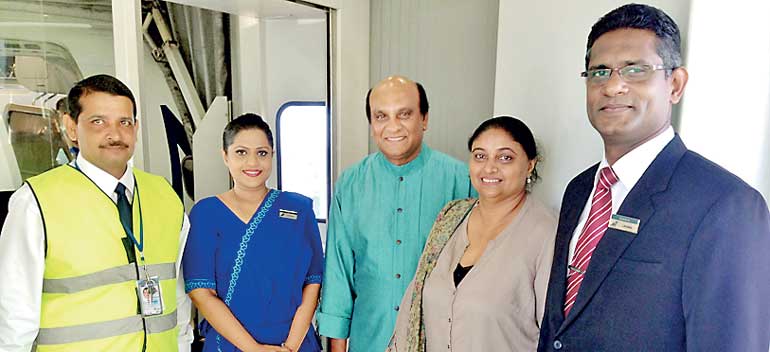 Mihin Lanka staff alongside Sunil Edirisinghe
Mihin Lanka, Sri Lanka's national low-cost carrier, flew the critically acclaimed Sri Lankan classical musician Sunil Edirisinghe to Jakarta for an evening of music and entertainment which was organised by the Sri Lankan community in Jakarta.

The special concert entitled 'An Evening with Sunil Edirisinghe' was sponsored by Mihin Lanka in order to increase awareness of Sri Lankan culture and music amongst the Indonesian people. Edirisinghe is one of Sri Lanka's most renowned and accomplished classical musicians and has received significant recognition for his work.

In 1983, he won the Presidential Award for Playback Singing for his song 'Maya Miringuva Pirunu Lo Thale', which was featured in the film Adhishtanaya.