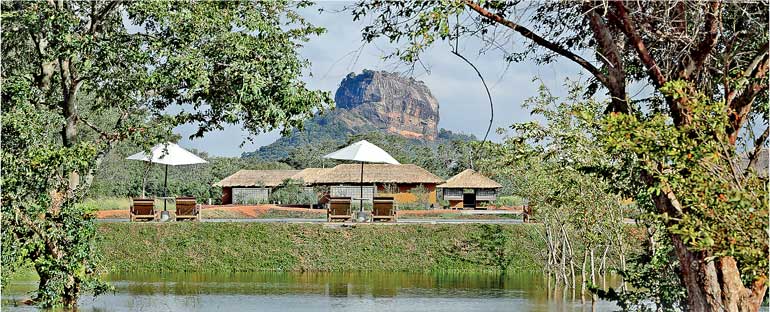 Set against the majestic rock as a backdrop, Water Garden Sigiriya, the country's newest luxurious boutique resort recently celebrated its official unveiling.

Inspired by regal surroundings, Water Garden confidently captures the essence of its history steeped region: setting itself as the perfect place to discover the marvellous vistas of the rock and truly authentic local experiences.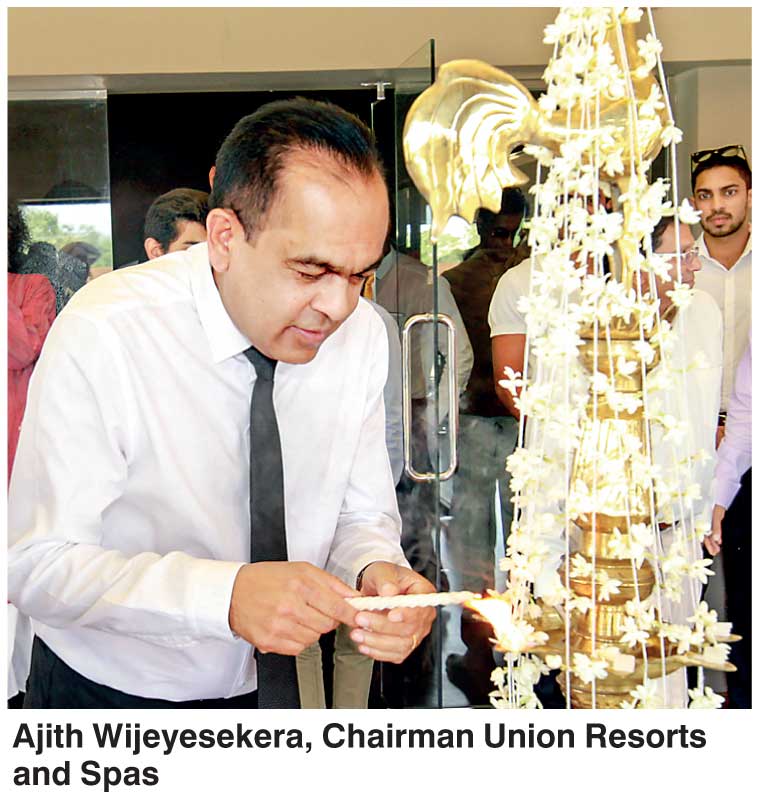 "It has been an interesting journey and we have enjoyed every moment of it. After years of hard work by everyone in the team, it is incredible seeing our concept, it has become something much more spectacular than what we thought and I hope you like what you see and love it as I do," said Union Resorts and Spas Ltd. Chairman Ajith Wijeyesekera addressing guests during the launch event.

Set within 35 acres, the resort offers unparalleled views of the fortress. Boasting a complete inventory of 30 luxurious villas, six of which are opulent water villas, a bar, restaurant, swimming pool and spa, all designed with style and sophisticated aesthetics by renowned architect Channa Daswatte.

"We have created a garden in which people actually lived as they did in the gardens of Sigiriya. Of course this is no match for Sigiriya but I hope walking through it and staying here you will get a sense of what it might have been in the 5th century, to have lived in that incredible garden, at the bottom of the Rock that you see right there," added Daswatte.

Water Garden is as much about views outside as the niceties within. The interiors are glamorous with hints of local and contemporary flare. Guests are offered the utmost in comfort and refinement with villas that boast a plunge pool, a Jacuzzi and even a deck to unwind.

"Our launch event is not a traditional hotel opening; it is a unique celebration of our island life to give guests a taste of the multi sensorial authentic experience that awaits at Water Garden. We are confident that this property will become the destination retreat of the region," added Wijeyesekera.

Designed to provide guests a holiday to stimulate mind, body and soul, the Water Garden invites sophisticated luxury travellers and connoisseurs from around the world to experience the boutique hotel, savour and appreciate the natural and cultural wonders of the region.

"We want guests to feel the magic of the place, create a legacy for Water Garden which I hope it will reach far corners of the world. I believe Water Garden will put Sri Lanka right back on the map for the luxury traveller, beginning of a new era for the island," he said.