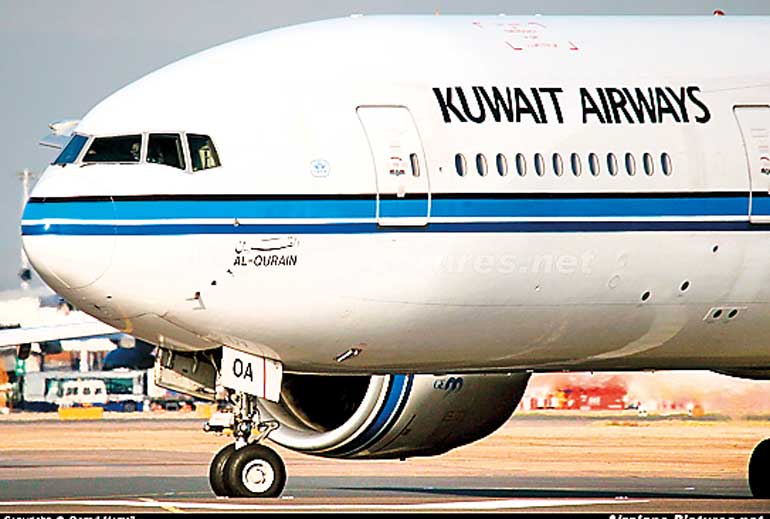 Kuwait Airways, the National Carrier of the State of Kuwait, has introduced up to50% discount on airfares for selected destinations for passengers travelling from Colombo to Europe, Gulf and Middle East with the introduction of the new fleet effective which will be in operation from October 2016. This offer will save the passenger up to 50% on all popular Kuwait Airways destinations.

This offer is exclusively designed to suit all travellers to European sectors such as London, Rome, Paris, Geneva and Frankfurt Return Fares starting from Rs. 37,900 for economy class travellers and Rs. 90,000 for Business Class travellers and first class fare starting from Rs. 230,000 and offer valid for travel up to 15 June 2017. In addition to the mega sale this offer would be applicable for Middle Eastern Sectors such as Dubai, Jeddah, Medina, Amman, Doha, Abu Dhabi, Bahrain, Beirut, Dammam and Riyad. This offer is exclusively valid until 15 June 2017 which gives the opportunity for the passenger to make the travel plan conveniently with the exclusive discounts.

All Economy Class travellers will enjoy 46 kgs baggage allowance additionally with seven kg hand luggage and Business Class travellers would be entitled to carry 64 kgs baggage allowance with 11 kg hand luggage. This promotion would have flexibility of returning within four months as all promotional fares will be valid for four months unlike other discounted offers in the market with various restrictions.

Kuwait Airways Sri Lanka Country Manager Sudesh Rupasinghe said, "We are glad to start the new A330 operation from Colombo and adding to it we are providing the passengers the big sale up to 50% discounts on airfares. Additionally Business Class Passengers will have the opportunity to travel on First Class seating on Colombo-Kuwait."

Kuwait Airways Colombo is to operate the updated state of the art A330-200 which accommodates a three-class configuration of 17 full-sleeper first class modules, 30 very high-comfort business and 165 latest standard economy seats, a combination that shows a clear attention to comfort and efficiency detailed in the features that also include the latest entertainment systems, and connectivity throughout the cabin. New Boeing 777-300ERs are expected to join Kuwait Airways from next month.