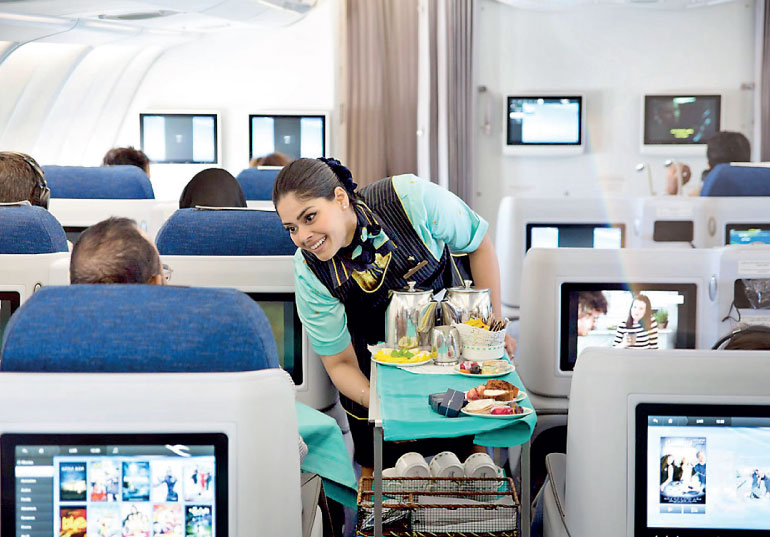 Kuwait Airways the national carrier of the State of Kuwait has re-introduced the much-hyped Big Sale offer valid for sale until 15 June and to travel before 31 December. The introduction of the Big Sale offer would enhance passengers to redeem up to 50% discount on airfares for selected destinations to the passengers travelling from Colombo to Europe and USA introduction of the new Boeing 777-300ER to major destinations. This exclusive offer will save the passenger up to 50% discounts on all popular Kuwait Airways destinations and to obtain special benefit and to make their travel plan cost effective.
The Big Sale offer is exclusively designed to suit all travellers to European sectors such as London, Rome, Paris, Geneva, Munich, Frankfurt and Istanbul return air fares starting from Rs. 50,700 for Economy Class travellers and Rs. 140,000 for Business Class travellers. Kuwait Airways provides free lounge facility to Europe/US Economy Class passengers at the Palm Strip Lounge, Bandaranaike International Airport
All Economy Class travellers will enjoy 46 kg of baggage allowance additionally with 7 kg hand luggage and the Business Class Travellers would be entitled to carry 64 kg baggage allowance with 11 kg hand luggage.
Kuwait Airways has added six new Boeing 777-300ER to its fleet, with the remaining four Boeing 77-300ER to be delivered before the last quarter of 2017. The new Boeing consists eight First Class 180° Full Flat Bed seating, 36 Business Class Seats, also the carrier has included a Premium Class cabin which has 54 seats and 236 spacious Economy Class seats.