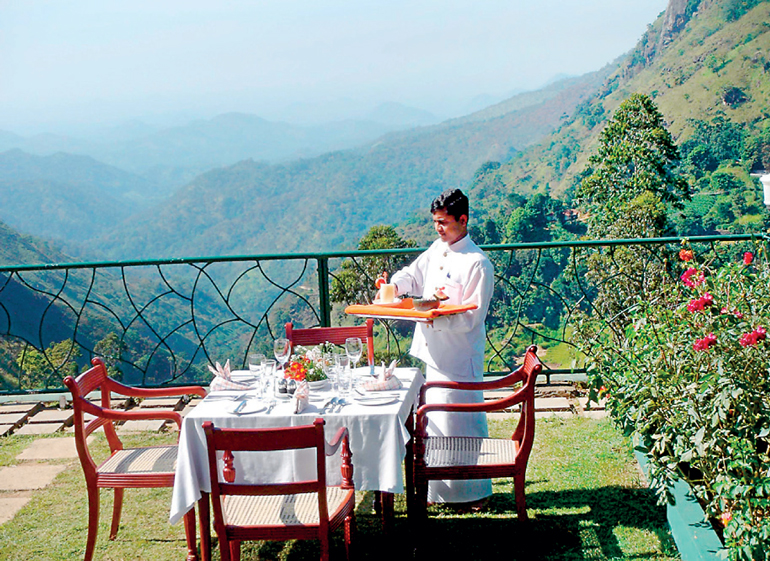 Q: How do you describe the post-war growth in Sri Lankan tourism?

A: The growth of tourism in the post-war period was expected, and our countrymen waited to benefit from the peace dividend, since Sri Lanka was a sought-after destination in the pre-war era, also known as an exotic, value for money destination.

Tourism is changing globally, particularly with online tour operators making a steady progress in all destinations; all these opportunities created investor confidence, resulting in an increase in room capacity, but not giving much emphasis on in-house human resource development, instead depending on the Government to produce the required cadre to meet the industry demand, which has created a major shortage.

Q: What were the key issues/challenges faced by the industry during this sudden growth?

A: The present generation does not consider tourism as a career since most of the employers do not show or offer a career path. The Government has taken remedial measures with the assistance of international donor institutes to empower our youth with skills and a major media campaign has been planned to glamourise the profession, thereby encouraging our youth of both genders to join our industry.

Q: Tell us the implications and importance of HR in tourism?

A: HR is no doubt a vital element in the tourism sector and all institutes should work hand-in-hand to train our human resource to serve the present demand, since we are known worldwide as friendly and hospitable nation. Another important feature of human resource is the medium of language and we should lay more emphasis on language skills, particularly English and other foreign language such as German, French, Chinese, etc., which will play a major role in our growth since tourism is based on delivering our promise.

Q: Does Sri Lanka Tourism has the right structure for HR development?

A: The Government of Sri Lanka and the relevant ministries such as Ministry of Tourism, Ministry of Skills Development and Vocational Training and Ministry of Youth Affairs have laid emphasis on HR development in the tourism sector since this industry is a major foreign exchange earner for the country. Having said this, the emphasis is laid on the hotel sector but not much on other sectors in tourism such as personal for inbound tourism, specialist guides for nature and adventure, MICE and cruise sector and other multiple facilitators.

Q: Are HR associations in Sri Lanka playing any role?

A: SLAITO for certain is playing a major role; so is the Hotel Association, by nominating their professionals to serve in the Government boards. Further, SLAITO together with the Tourism Economics Division of University of Colombo are planning an educational program leading up to a degree in tourism for the benefit of our employees.

Q: Maldives and Dubai will continue to pay higher wages than Sri Lanka, so how do we hold on to our employees?

A: As you know tourism is the third biggest industry in the world, it is not only Maldives and Middle East that will offer better wages and incentives. It is a huge challenge mainly to retain the senior level cadre in the industry. This trend will continue due to numerous factors, including socioeconomic reasons.

Q: Due to wage parity, efforts by all concerned including the initiatives of the Ministry of Skills Development and Vocational Training and Hotels School will go to waste; your thoughts?

A: I do not agree with you here since in my opinion 75% of the trained youth will stay back since we are a community-based society. The Government will play its role in empowering the youth with desired skill but as private sector, we make every effort to safeguard and value our human capital, and society should be taught to respect all kinds of labour in line with the economics theory that that no labour is beneath any labour.

Q: Did the recent Budget offer any relief or incentive for HR development in the industry?

A: Yes it did and some ministries have been given the task of managing the funds for skills development.

Q: What do you think is the most urgent need of the hour and who should take responsibility for the execution?

A: It should be a private/public partnership to develop this sector, the responsibility should be in the private sector to execute and retain the trained cadre which is our intangible asset, thereby supporting the effort of the Government for training our youth at a minimum cost or no cost to our underprivileged youth.

Q: How do you see Sri Lankan Tourism in another 10 years?

A: It is no doubt going to be the major foreign exchange earner. As per the Central Bank Report we have earned $ 2,862.9 million (as at September 2015) with a record-breaking 1.8 million tourist arrivals in the island last year (2015), and per day spend is approximately about $ 165. If we reach $ 250 to 300, we will be able to play an important role in supporting the economy of the country.

Sri Lanka lost its position to our neighbouring countries during the pre-war era. If we offer diverse products which blend with our society, culture, and new experiences such as shopping and entertainment, and also create awareness of these sectors and not only sun, sea and sand, it will bring in the desired result to benefit our Motherland. It should be high yield driven tourism and not a numbers game.