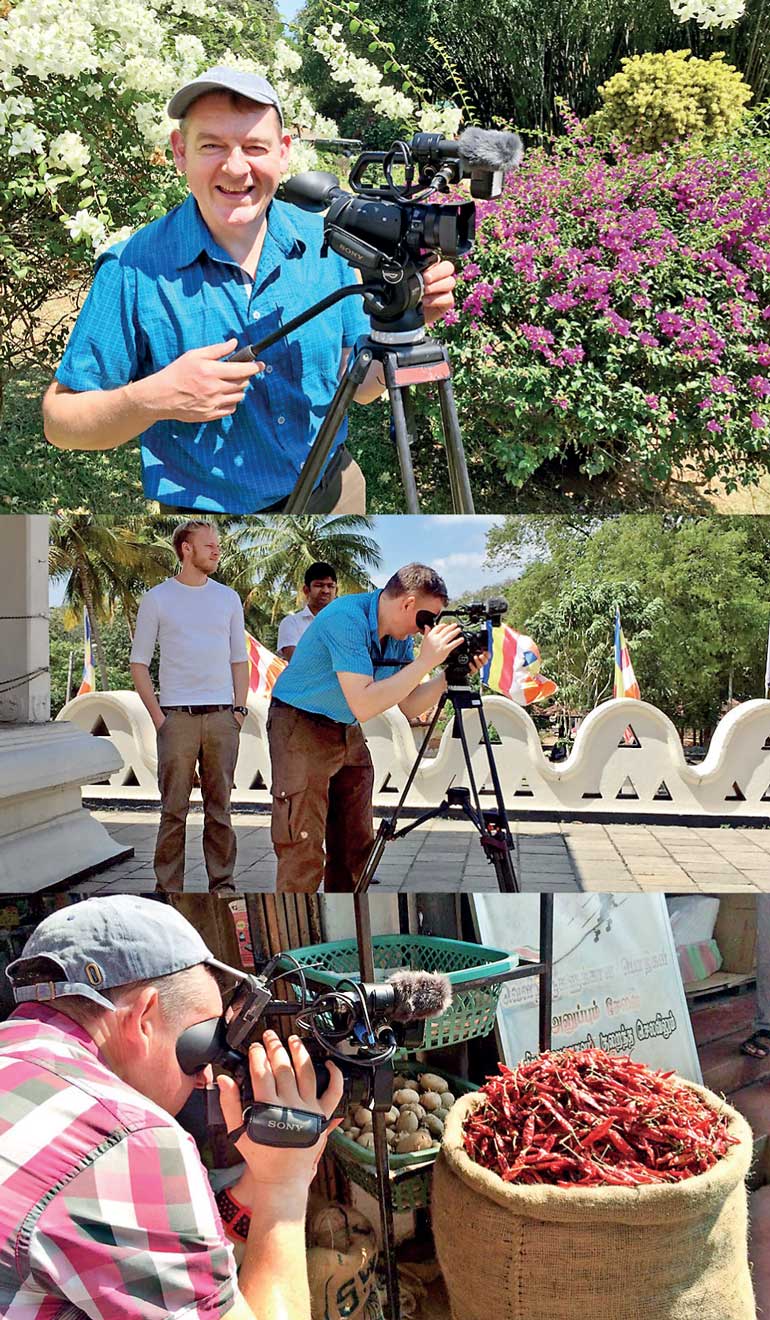 Sri Lanka is now becoming a major tourist attraction with the peaceful environment, and since the country is going towards a major transformation in the tourism sector. Sri Lanka is expecting 2.5 million tourist arrivals this year, as it hopes to give a tremendous boost to the tourism sector.

In line with the strategic goals, Sri Lanka Tourism Promotion Bureau arranged a familiarisation tour for a leading German media crew who are touring Sri Lanka from 15 January to 6 February, upon the request of the Sri Lankan mission in Germany.

They will be filming a documentary titled 'Wunderschon,' which will be about the beautiful places and popular attractions of Sri Lanka. The locations include the fishing harbour, Pinnawala Elephant Orphanage, Kandy Town, Peradeniya Botanical Gardens, Horton Plains, Ravana Ella falls, Diyaluma Ella falls, Udawalawa National Park, Koggala stilt fishers, Mirissa, Galle, Dutch Fort, Ambalangoda wood carvings, Railway Station, Nanu Oya and several more notable attractions of Sri Lanka.

The documentary film 'Wunderschon' is scheduled to be aired by regional channels MDR, NR, WDR, 3Sat and HR. These channels are regional based and connected and with national broadcaster ARD – the main German television channel. ARD is the national consortium of the above public broadcasters in Germany.

WDR is considered the second largest broadcaster in Europe compared in numbers and employees. The program 'Wunderschon' is aired by WDR once a week. The concept of this program is to show beautiful landscapes, give a lot of information about the country and its interesting places and monuments. The program moderator is Tamina Kallert, who has a vast experience of travelled through the world, providing information about beautiful attractions.

This is a good opportunity and also a remarkable chance of promoting Sri Lanka as an important destination, and to get more publicity through several leading television channels in Germany. Through this attempt the European community will be interested in visiting this paradise island and having the experience of a lifetime.

It is important to note that Sri Lanka is now being more sought after as a tourist hub and being recognised by the international media. Sri Lanka Tourism gives its fullest support to boost the tourism sector and to encourage the foreign visitors to make their visits more frequent, proceeding with the concept of attracting 2.5 million tourists.

The programme 'Wunderschon' will certainly bring a plus point in creating awareness about Sri Lanka as an important holiday destination.