In an innovative new approach to promote city tourism, the trendsetting Cinnamon's city hotels - Cinnamon Grand, Cinnamon Lakeside and Cinnamon Red - launched the unique #CSnapColombo Photography Competition on Instagram on 27 September 2016.

Organised to coincide with World Tourism Day 2016, the competition aims to highlight and rediscover the city's hidden gems through artful capture of places, art, culture and cuisine. Open to all Sri Lankans and foreign travellers, #CSnapColombo welcomes photographs by professionals as well as amateurs captured through any device (phone or camera) that showcases the striking stories of the city that goes unnoticed at most times.

Giving the freedom to experiment with moods and subjects, the competition comes with attractive gifts from the three city hotels. The first prize winner will receive a Rs. 50,000 voucher to be utilised at any of Cinnamon's city hotels, while the second prize winner will receive a Rs. 25,000 voucher to be utilised at any of the three properties. The third prize winner will receive a dinner-for-three voucher at any one of the hotels' restaurants.

"This is primarily an initiative by Cinnamon Grand, Cinnamon Lakeside and Cinnamon Red to promote 'Colombo travel'," noted Cinnamon Hotels and Resorts Sector Head-City Hotels Rohan Karr. "The value of city tourism is incalculable. As the commercial capital of Sri Lanka, promoting Colombo will have an immense effect on showcasing and leveraging the city as an attractive destination and not a mere stopover point, prior to travel to other parts of the country." He added that the competition is a launch pad to promote and create awareness on Colombo as a destination of its own, given its diverse accommodation options, eclectic dining experiences, the dynamic art and culture and lifestyle. "It is about encouraging 'Colombo travel' and the many experiences it offers."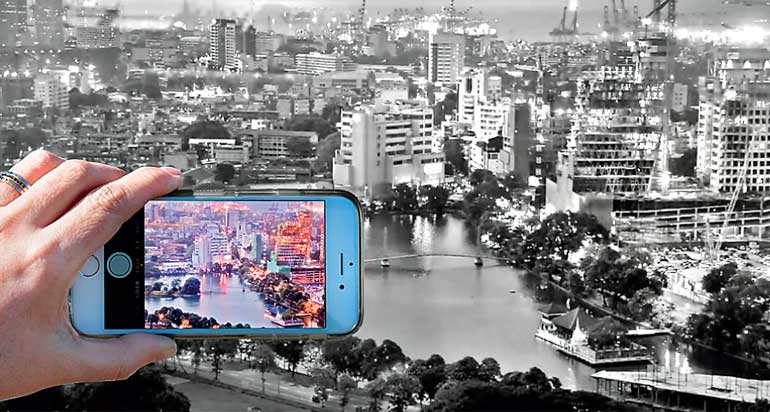 According to Sri Lanka Tourism Development Authority Statistical Report 2015, Colombo city and greater Colombo areas were the second and third highest for foreign occupancy in terms of room nights last year.

The competition will be open for three months and entries can be submitted by uploading photos on to Instagram with the hashtag #CinnamonsCityHotels and tagging @csnapcolombo.

Each entrant can submit a maximum of ten photos. All images should have a brief description explaining the story depicted in using not more than 110 words. Entries close on 31 December 2016. The winning entry will be judged by a panel of distinguished personnel.

Terms and conditions apply. For the complete list of competition guidelines, log on to the property Facebook pages – facebook.com/CinnamonGrandC, facebook.com/cinnamonlakeside or facebook.com/CinnamonRedColombo.