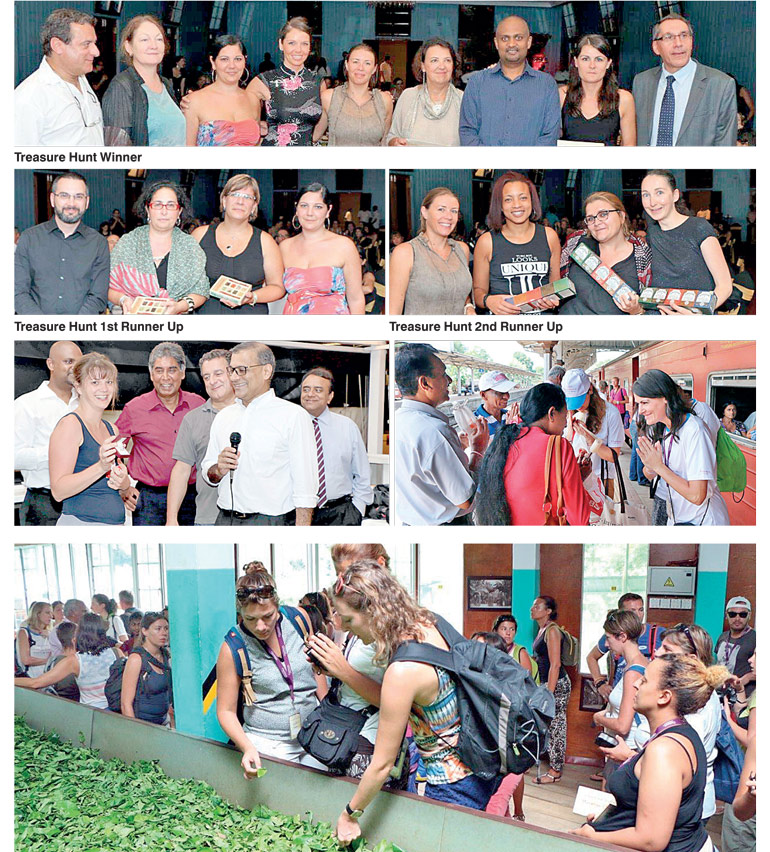 Concluding an eventful five-day tour of Sri Lanka, the group of 63 French travel agents selected to participate in Cinnamon Treasure Hunt were felicitated at Cinnamon Bey Beruwala on 14 October. The gala dinner and awards ceremony recognised the top performers of the competition, marking another successful instalment of the annual event.

On their last day of exploration, the group visited the Sri Dalada Maligawa in Kandy, participated in a 'tuk tuk' challenge and took on a train challenge, whilst being introduced to key words in the Sinhala language.

The winning three teams awarded were 'Team Muwa', 'Team UURA' and 'Team Naya' respectively, with Gwenaelle Laignon, Catherine Blotiere and Soizic Entwistle David of Team Naya taking first place. Amongst the prizes were six return tickets to Sri Lanka from France courtesy of SriLankan Airlines as well as a five-night stay at a Cinnamon resort.

The group celebrated the end of a successful tour with cocktails at Cinnamon Lakeside's floating venue, 8 Degrees on the Lake. Participants were offered the opportunity to complete an e-module about Sri Lanka during the course of the tour, with certificates presented at the closing cocktail. The participant who promoted Sri Lanka most actively on social media during the tour was also recognised and presented with a blue sapphire studded ring with compliments of Premadasa Jewellers.

Cinnamon Treasure Hunt is an initiative of Cinnamon Hotels & Resorts together with SriLankan Airlines and Walkers Tours. The program is designed to introduce Sri Lanka to leading travel agents in France in a memorable and informative way. It aims to best equip these influencers to promote tourism to Sri Lanka more effectively.