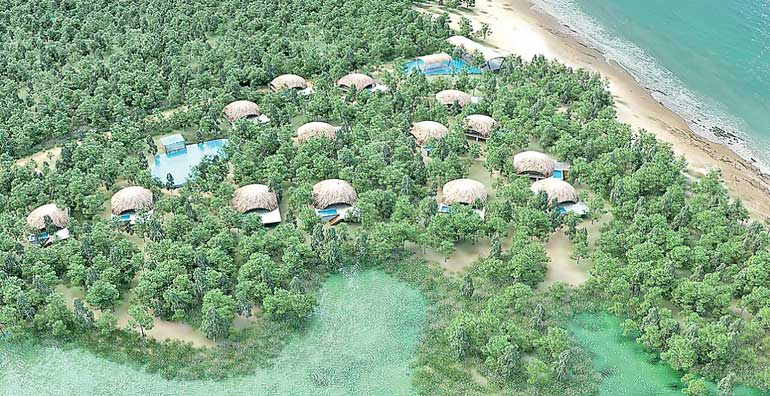 Condé Nast Traveler has announced the winners of its 2017 Hot List with Chena Huts by Uga Escapes recognised as one of the selected winners in Condé Nast Traveler's 2017 Hot List.

The Condé Nast Traveler Hot List 2017 recognises the best properties around the world that have opened their doors in the last year. "Our annual Hot List, a rigorous selection of our favourite new hotel openings of the past year, is a predictor of what properties will stand the test of time, make history, and let you reimagine how you want to live and travel," says Pilar Guzmán in her editor's letter. "Our goal is that these properties spark the heat of early romance in the beginning, and then eventually settle into enduring love."

Located in the island's safari hot spot, this spacious seven-acre property accommodates only fourteen 781sqf guest cabins, each designed to echo the local architecture and harmonise with the jungle environment. The cabins of the resort comprise a living room, bedroom, en suite bathroom and shaded outdoor deck with built-in plunge pool. The luxurious bathrooms boast free-standing bathtubs and twin vanity consoles.

Having recognised as a leading resort worldwide, Uga Escapes Managing Director Priyanjith Weerasooria expressed, "We are very delighted to be a part of Condé Nast Traveler's 2017 Hot List. It is an admirable effort by our team at Chena Huts as they are dedicated in working towards service excellence. To be recognised as one of Sri Lanka's leading resorts by Condé Nast Traveler is indeed a privilege as it marks excellence in the travel industry." Tipped to be the most luxurious resort in Sri Lanka's safari hotspot Yala, this 14 cabin property is perfect for a luxury safari holiday.

As the most discerning, up-to-the-minute voice in all things travel, Condé Nast Traveler is the global citizen's bible and muse, offering both inspiration and vital intel. Condé Nast Traveler is the most trusted and celebrated name in travel with six National Magazine Award wins and 26 nominations in its 28-year history. Advertising Age named Pilar Guzmán Editor of the Year in 2014 and CNTraveler.com attained three Webby Awards in 2015. www.cntraveler.com.

Uga Escapes is a fully owned subsidiary of the Finco Group. Incorporated in 1963, the group comprises several companies recording success in diverse fields. The company owns boutique properties offering unique experiences across the island that include- the 20 luxury villa Ulagalla in Anuradhapura, Jungle Beach, Trincomalee, and Uga Bay, Pasikudah, Residence by Uga Escapes in the heart of Colombo and the latest addition Chena Huts in Yala.