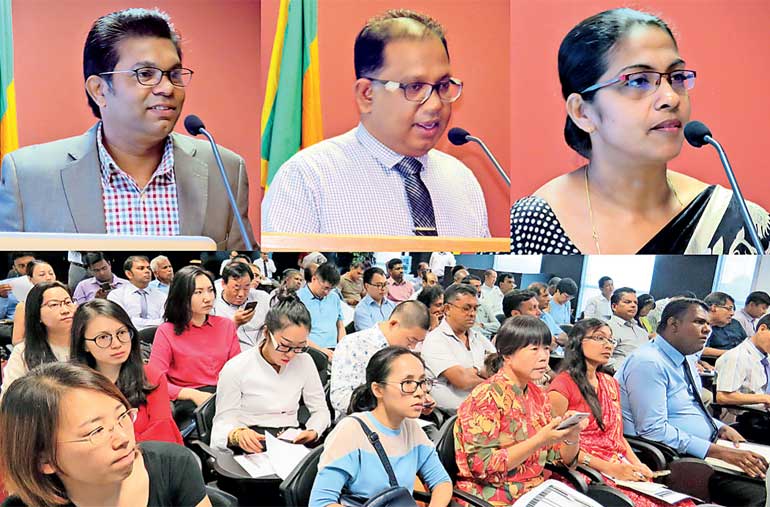 The Board of Investment of Sri Lanka organised a briefing seminar for members of the tour guide profession at the BOI's Auditorium in the World Trade Centre.

The meeting was attended by a large number of tour guides both from Sri Lanka and overseas representing all leading tour and travel companies in the country. The rationale for this program is that tour guides are often among the first people to meet foreign visitors to the island and having this initial contact with potential investors, they should be able to advice and guide them in the event of interest on their part. The event was coordinated by Senior Deputy Director (Promotion) and China Desk Officer Vipula Jayasinghe and the welcome speech to tour guides was conducted by Executive Director (Investment Promotion) Prasanjith Wijayathilake.

The keynote address was done by INTGL Sri Lanka President Indika Vithana who mentioned that the tour guides are often excellent ambassadors for their country since they often speak different languages and have regular contacts with foreign visitors who may be potential investors.

The program also included an address by the Assistant Registrar of Companies L.K.S. Dharmakeerthi; and lectures on Sri Lanka's hub operations; on the BOI's functions; and types of investments that can be made; and on BOI's One Stop Shop and opportunities to investment.

The program is an effort of the part of the BOI to strengthen ties with other profession who may be in contact with potential investors.