Qatar Airways wins top accolades at OnBoard Hospitality Awards and at Pax International for new Economy Class kits


Qatar Airways has had an award-winning start to April, taking home the top accolade for its new Economy amenity kits at both the OnBoard Hospitality awards and at Pax International last week.

Rossen Dimitrov, Qatar Airways Senior Vice President Customer Experience, said: "Winning two awards in one week for our recently launched Economy class amenity kits is a major achievement and takes us one step closer to our vision of becoming the world's best airline. We are extremely proud to be recognised for the quality of our new amenity kits, which were developed with the customer's comfort, convenience and relaxation in mind."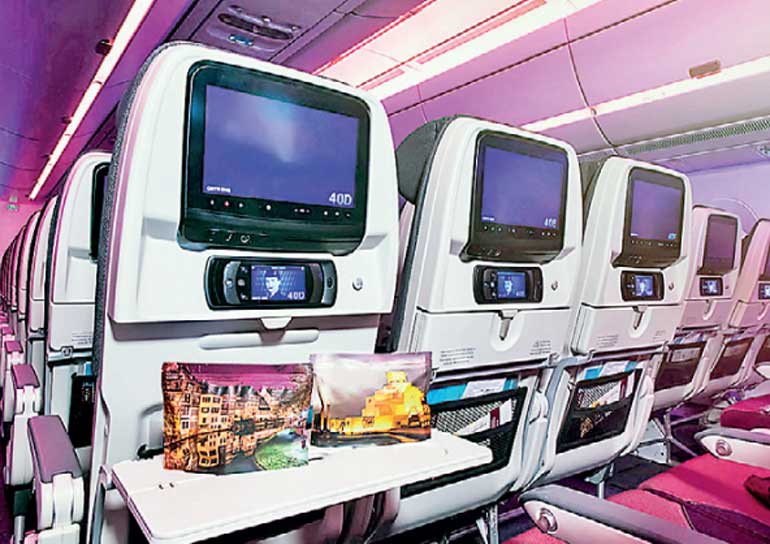 Qatar Airways won the award for Best Onboard Amenity Kits, Economy at the industry leading OnBoard Hospitality Awards, while Pax International presented the airline with the award for best Economy Class amenity kit in the Middle East.

The unique design of the Economy Class amenity kit features an inspiring image of a popular destination on the Qatar Airways route network. The exterior design is refreshed every four months with a new image from any of the airline's more than 150 destinations. Inside the amenity kits, passengers will discover comfort essentials such as a lip balm and a Miradent branded dental kit alongside their eye mask, socks and ear plugs, adding value to their overall travel experience.

This award winning kit was developed by Qatar Airways in conjunction with onboard product supplier Formia.

Last week, Qatar Airways also took home four accolades at the the TravelPlus Airline Amenity Bag Awards. The airline's new range of on-board products won the awards for First Class Female Amenity Kit, Business Class Middle East Amenity Kit, Children's Goody Bag (over six years old) and Sleeper Suit/Pajamas at the prestigious industry event.

These awards come at a time when Qatar Airways is introducing many new innovations to its passenger on-board experience. Just last month, the airline revealed Qsuite, a fully transformable suite of seats that allows parties of two, three or four to create their own unique space within the Business Class cabin. This game-changing patented design is set to transform the face of aviation and Business Class travel by bringing a First Class product to the Business Class cabin. QSuite also features the first ever double bed in Business Class, another ground-breaking innovation brought to passengers by Qatar Airways.