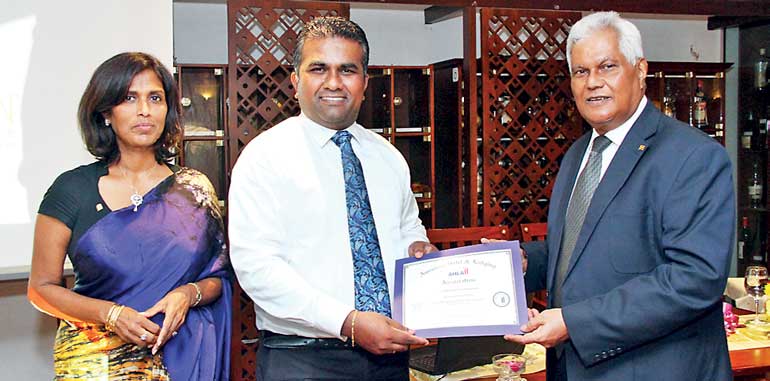 Arden felicitated the first batch of Certified Guest Service Professionals at the Taj Samudra recently.

Arden in collaboration with AHLEI – American Hotel and Lodging Educational Institute – successfully concluded their first public program for the hotel and hospitality industry in Sri Lanka on Guest Service Gold and Trip Advisor Reputation Management Training. A Master Trainer of AHLEI facilitated the course. AHLEI maintains strict standards in certification and the candidates who passed the exam are now qualified (Certified Guest Service Professionals) and they can proudly wear their CGSP lapel pin at work, and write their credentials after their name.

These hotel and hospitality professionals, representing some of the top hotels and internationally branded boutique hotels, will be the first batch who will carry the AHELI standards at work. The Chief Guest Sri Lanka Tourism Chairman Paddy Withana gave away the awards.

They are located at 36 B, Bagatalle Road, Colombo 03, and can be contacted on T: +94 112500910, +94 777890060 e: info@ardeninstitute.com.