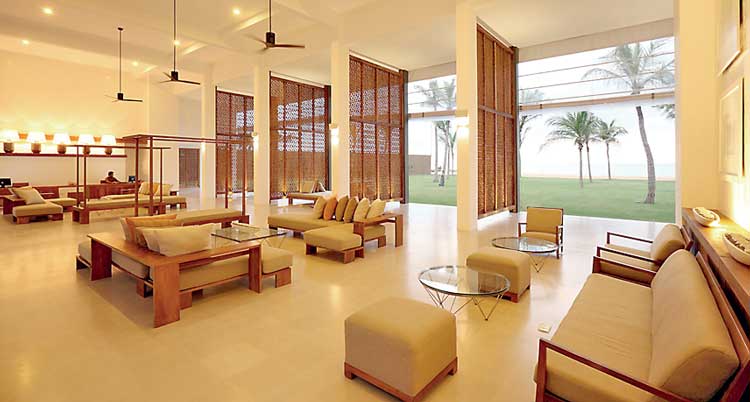 TripAdvisor, the world's largest and best known travel site, has awarded Anantaya Resort & Spa Chilaw the '2015 Certificate of Excellence' in recognition of the hotel's consistently great reviews from TripAdvisor travellers.

This is the third international accolade received by Anantaya in 2015, a remarkable feat for a hotel, which is still in its first 18 months of operation. It was named one of the Top 25 Luxury Hotels in Sri Lanka by TripAdvisor earlier this year and later received an 'Award of Excellence' based on guest reviews from Booking.com, the world leader in online booking.

The TripAdvisor Certificate of Excellence honours hospitality excellence and is awarded only to establishments that consistently achieve outstanding traveller reviews on TripAdvisor. TripAdvisor has over 200 million unbiased traveller reviews and only the top-performing 10% of businesses from around the world which are listed on the site are eligible to receive this prestigious award.

"This certificate is a source of great pride for Anantaya because it is based exclusively on guest reviews, which is a completely unbiased and genuine barometer of success. It will motivate and encourage our team to aspire to even higher levels of excellence in the future," said Musthaq Ahamed, Marketing Manager of LAUGFS Leisure Ltd.

To qualify for a Certificate of Excellence, businesses must maintain an overall rating of four or higher out of a possible five, as reviewed by travellers on TripAdvisor, and must have been listed on TripAdvisor for at least 12 months. The feedback and ratings of travellers are measured against key performance indicators common to the sector.

Located 65km north of the Bandaranaike International Airport, Anantaya was opened for business in 2014 by LAUGFS Leisure, the leisure arm of LAUGFS Holdings Ltd. Nestled between the Indian Ocean and Chilaw Lagoon, the resort is surrounded by crystal blue water and is home to several mangroves. It holds 88 spacious and inviting rooms to choose from, ranging from superior rooms to suites. Each room offers a breathtaking view of both the ocean and lagoon where hotel guests can enjoy the relaxing atmosphere that the resort provides.