Ross Sanders has been appointed General Manager at Anantara Peace Haven Tangalle Resort.

Since opening, the property has established itself as one of the leading resorts on the island and has achieved significant international recognition, including in Conde Nast Traveler Readers' Choice Awards in 2016 and being named on DestinAsian's 2016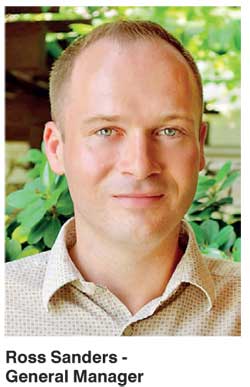 Luxe List.

Ross, who is Scottish, brings to the role 13 years of varied and diverse experience in the hospitality industry. He started his hotel career as a Guest Relations Manager at Pangkor Laut Resort, Perak, Malaysia. His second appointment was with The Ritz-Carlton – Kuala Lumpur, Malaysia, where he completed an extensive management development program and later became Quality Manager of Operations. From there Ross moved to Japan to help open The Green Leaf Niseko Village in Hokkaido as Operations Manager, before returning to Malaysia as Rooms Division Manager at Tanjong Jara Resort, Terengganu.

Next he joined the corporate head office of YTL Hotels in Kuala Lumpur, as Director for their Travel Centre and eventually took on the role of Director of Business Development overseeing the sales and marketing for seven luxury resorts. From there he headed to the private island of Pangkor Laut Resort, where he took up his first position as General Manager, his latest position before joining Anantara.

"I am delighted to take on this new role with Anantara Tangalle and to have the opportunity to lead the team on the next stage of this wonderful journey," said Ross. "With Sri Lanka emerging as one of the hottest travel destinations on the planet, I am thrilled to be here to help craft authentic and exceptional Anantara experiences for our guests to enjoy and to treasure."

In his spare time Ross keeps himself fit and motivated through competing in triathlons and pushing himself to the limits.

Anantara Peace Haven Tangalle Resort offers guests a unique resort experience in Sri Lanka. Located on the island's southern coastline, the resort is set on a secluded stretch of beach amidst a 21-acre coconut plantation. Each of the 120 guest rooms and 32 private pool villas exude serenity and the spacious interiors blend comfortable luxury with modern amenities.