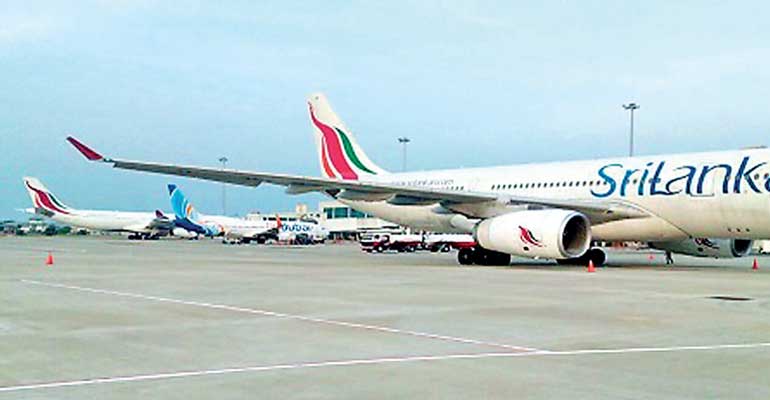 The 'isolated incident' of a SriLankan Airlines pilot being found unsuitable to fly an aircraft due to intoxication 'should not be seen as a reflection on the profession or the professionalism of airline pilots in Sri Lanka', the Airline Pilot's Guild of Sri Lanka (APGSL) said in a statement.

"Passenger and aircraft safety is of paramount importance and our members are trained to report any person or incident which may endanger the lives of passengers or the state of the aircraft despite any position, personal friendship or seniority that is enjoyed between those relevant persons," the APGSL said.

It commended the two First Officers, Nuwan Gunaratne and Shane Livera, 'for their vigilance, professionalism and due application of training received in following the proper procedures to ensure the safety of their passengers'.

The Guild confirmed the incident that occurred over the weekend of 20-21 August in Frankfurt, Germany. "Prior to accepting the aircraft for the flight, the two Co-Pilots believed that the Pilot was not in a suitable state to fly the aircraft, and alerted the SriLankan Flight Operations Management," it said. "The SriLankan Flight Operations Management immediately executed the necessary procedures and informed the authorities."

"Thereafter, the relevant checks were carried out by the authorities to determine if the Pilot in question was in fact fit for duty, and the said Pilot was allegedly found to be unfit to operate the aircraft," the Guild elaborated. "These events resulted in a 15 hour flight delay. It is important to note that this incident occurred well outside the vicinity of the aircraft and boarding gate, and that there was no potential danger of the said Pilot gaining access to the aircraft."

The airline piloting profession is one of the most highly scrutinised careers, and airline pilots' professionalism has contributed to making flying the safest form of passenger transportation, the Guild emphasised. Airline pilots in Sri Lanka safely fly over 10,000 passengers a day, and have one of the best safety records in commercial aviation history.

The ALPGSL has always placed its first priority on the safety of passengers, and does not aim to defend or protect its members against violations of international laws or codes of conduct which endanger the lives of passengers or compromise the safety of the aircraft, the statement said.

"In the extremely rare event such incidents occur, the ALPGSL fully co-operates with the Civil Aviation Authority of Sri Lanka and all other local and international regulatory bodies to ensure that all necessary disciplinary and remedial procedures are efficiently carried out, and also works towards ensuring that such incidents do not occur again," it concluded.

On Monday, the licence of the pilot who was found to be under the influence has been suspended with immediate effect by the Director General of Civil Aviation. Captain U.B.U. Ranaweera was also asked to show cause within seven days as to why his Airline Transport Pilot Licence should not be revoked.