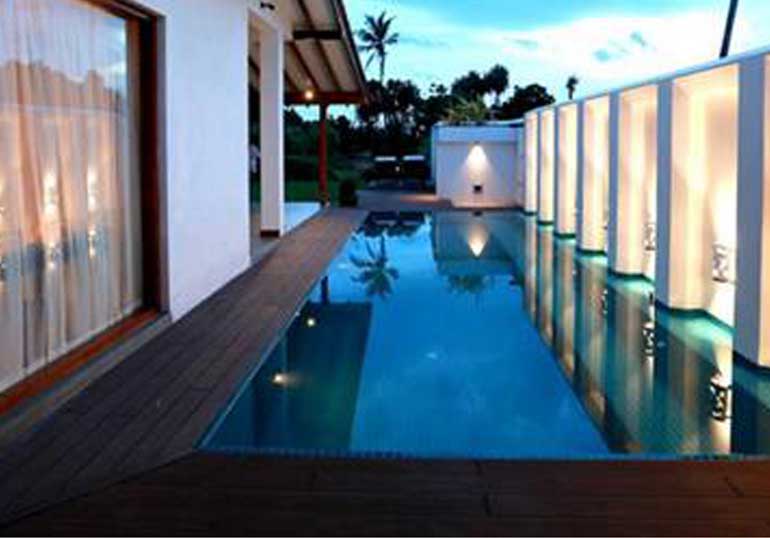 Aditya, a boutique hotel renowned for its focus on the delivery of luxury and commitment to exacting quality was recently honoured with four TripAdvisor Travellers Choice Awards for 2015.

The resort was placed in the top 10 in the categories of top 25 Luxury Hotels in Sri Lanka, the top 25 Hotels for Romance in Sri Lanka, the top 25 Small Hotels in Sri Lanka and the top 25 Hotels for Service in Sri Lanka as judged by service standards, reviews and guest rating on TripAdvisor. The ranking is based on millions of reviews and opinions collected in a single year from around the globe.

Speaking on the awards and the dedication of the Aditya team to ensure excellence in quality and service, Director General Manager Shamindra Fernando explained, "At Aditya our focus remains on delivering excellence in terms of luxury, service and quality. Having just completed 10 years of successful operations and having established ourselves as a must-visit location in Sri Lanka, it is rewarding to receive these accolades – based on actual guest visits from around the world – in recognition of our efforts. Our commitment to delivering unforgettable experiences has seen vast success, with many guests returning to stay with us multiple times over the years and consistently giving us great reviews and ratings on TripAdvisor and other review resources.

"We believe this stems from our staff's commitment to making every guests stay as romantic and memorable as possible – going the extra mile to add little touches of personalised care to ensure guests experience a wonderful stay at Aditya. Our plans for the future are to ensure consistent improvement of our standards in order to provide each guest with the absolute best in service, quality and luxury."

The resort also recently launched two villas, in keeping with the design aspects that have set Aditya apart as a design masterpiece. Each villa is furnished using authentic art and antiques and is equipped with the highest standards in luxury and comfort. Boasting private lap pools and spectacular ocean vistas, the Aditya villas are a synonymous with the uncompromising luxury, service and quality the brand is so well known for.