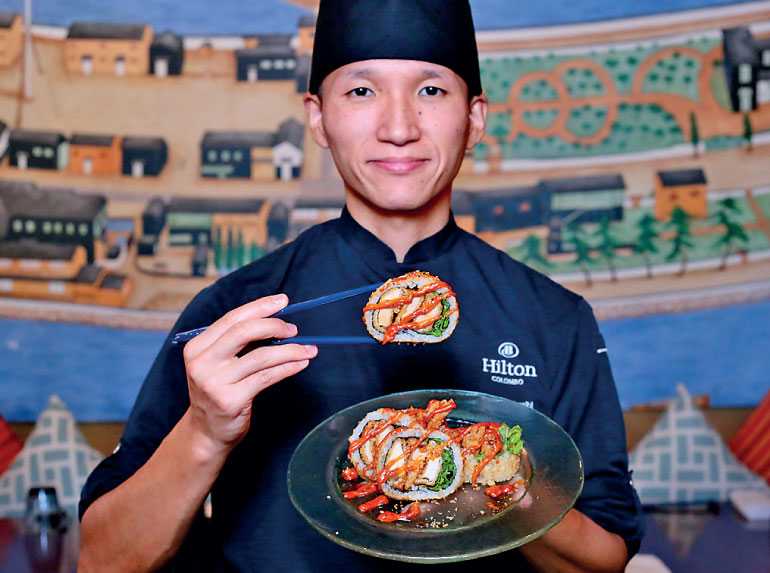 Graze Kitchen, Hilton Colombo is dishing out an entire Japanese spread for lunch this Sunday 26 July featuring Sushi, Okonomiyaki, Teriyaki, Katsu, Teppanyaki and Tempura to name a few.

A range of Japanese desserts like Mochi, Dorayaki, Hokkaido tarts and the like will be available to finish off the exotic feast.

"An entire Japanese lunch buffet is a first and this culinary journey will be an adventurous experience for those who are not so familiar with Japanese food," says Hilton Colombo Marketing Communications Manager Gigi De Silva.

The 'Washoku' lunch buffet priced at Rs. 4,888 nett will be prepared by Chef Hikaru Takahashi and a team of chefs who have been specially trained in preparing Japanese cuisine. Good news for parents! There will be a supervised pop up kids play area to keep the children (5-12 years) occupied with craft making, toys and movies whilst their parents dine at Graze Kitchen this Sunday. The charge per child will be Rs. 1,000 nett which will include a snack as well.

For further details and bookings call the F&B Reservations Desk on 2492492.