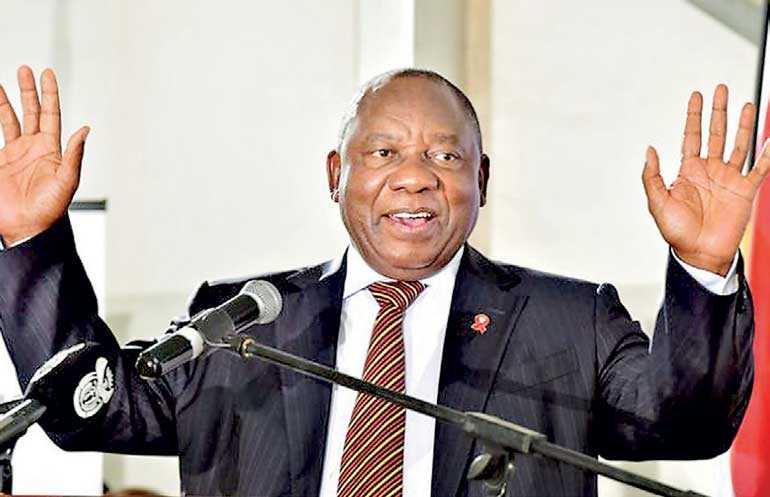 South Africa President Matamela Cyril Ramaphosa
---
By Srimal Fernando and Kirtan Bhana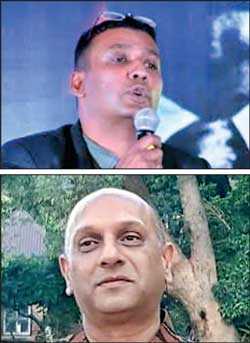 It seems the coping mechanisms that kicked in a few weeks after the gruesome attacks in Sri Lanka have set in motion a healing process across the nation. The rebuilding of confidence in particular of the Tourism Sector has received the most attention.

Government support through Cabinet-approved concessions of billions in taxes and a moratorium on interest payments on loans by travel and tour enterprises among others are being used to boost the hospitality sector. The sector that bore the brunt of the deadly Easter Sunday suicide bomb attacks.

According to statistical figures 1,700 tourists still enter Sri Lanka daily even after the cowardly assault that killed 257 people at hotels and churches on this holy day of the Christian calendar.

The arrival figure is down from the 4,600 visitors that arrived daily before the attacks. The downturn is not unexpected directly in the aftermath of the deadly strike as clean-up operations continued.

In 2018 a record 2.3 million tourists travelled to Sri Lanka on holiday. The $ 4.5 billion revenue that was generated by the travel and tourism accounted for 5% of Sri Lanka's GDP. The figures for 2019 have been adjusted down as effects of the damage done by the incomprehensible acts are being felt. A 30% reduction in arrivals and a drop in revenue to around $ 3 billion are projected for the leisure sector in 2019.

The invocation of laws in support of Sri Lanka's security services, who are trained and experienced in dealing with these attacks have given assurances that they have eliminated any threats and are working to prevent any further attacks.

The recovery of arms and explosives during security operations will further enhance stability. The monitoring of sermons at mosques and teachings in madrassas to gather information and counter the chances of radicalisation of Muslims are being implemented.

The bolstering of the hospitality sector through decisive financial stimulus and the assurances of stability and safety measures has created a new momentum to regain losses and plot a new path forward. The stimulus will assist in re-establishing already popular services and products while seeking out fresh and innovative tourist activities and facilities.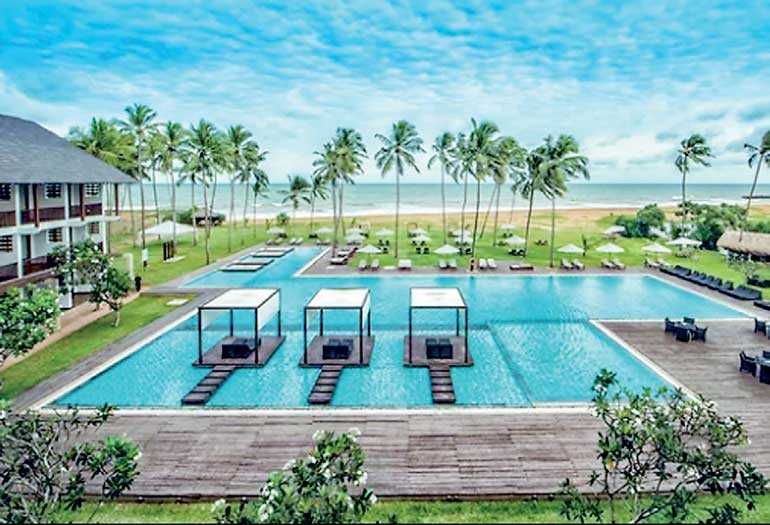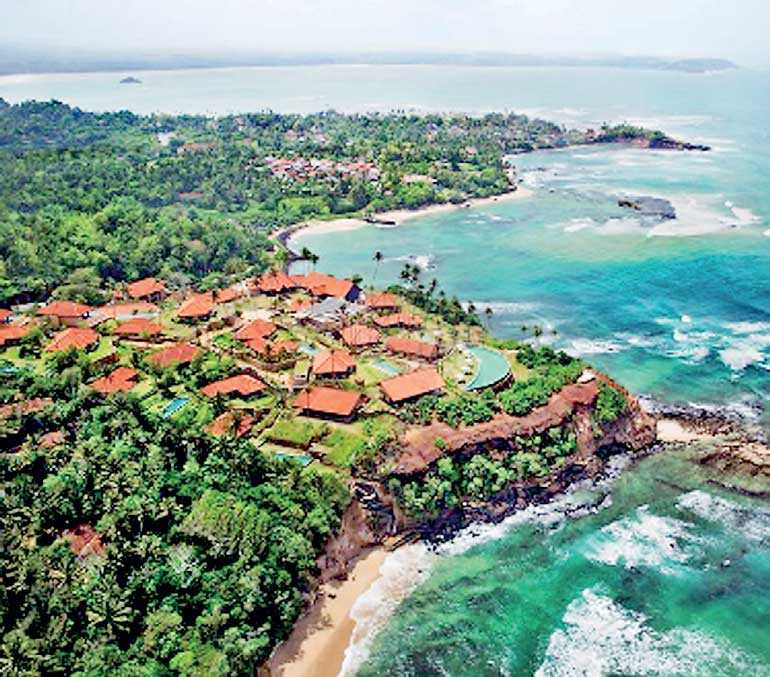 The desire to mitigate the impact of counter-intuitive travel advisories from mainly western nations and the historic and traditional perceived markets, the untapped potential of the African market is coming into sharp focus.


The mother continent with its billion plus populous has some of the world's fastest growing economies. The African renaissance is gathering pace. The 300 million burgeoning middleclass points to Africa's agency as its influence and impression on the global stage expands. Recent studies by the African Development Bank and the Brookings Institute show African consumer trends doubling from its 2015 spend to $ 2.5 trillion by 2030.

The youthful up and coming ambitious Africans are looking for new opportunities in trade and investment and distinct tourism and adventure experiences. Reaching out to them will certainly be a step towards diversifying and increasing its engagement with the African continent.

The Indian Ocean Rim Association presents a 22-member country cooperation which border the Indian Ocean Rim. Nine of the countries are African in proximity to Sri Lanka including the island nations of Mauritius, Madagascar and Seychelles. In April 2018 the Special Prorate Agreement between SriLankan Airlines and Air Seychelles came into effect. This partnership between the airlines will open routes to South Africa, Mauritius, and Madagascar in Africa and to the Asian cities of Mumbai, Hong Kong and Tokyo.

This year marks 25 years of relations between South Africa and Sri Lanka. South Africa is considered as an advanced economic and politically stable country on the continent. South Africans have just recently completed participating in the sixth General Elections since establishing a Constitutional democracy. President Matamela Cyril Ramaphosa will take over as chair of the African Union. South Africa is an active member of the BRICS grouping, SADC and the G20.

South Africa like other fast emerging countries on the continent Ethiopia, Nigeria, Rwanda, Kenya and Egypt among others can be valuable to Sri Lanka in more than just a potential tourist market, Africa has much more to offer. These African countries combined have a population of around 300 million people and a combined GDP of $ 1 trillion.

(Srimal Fernando is a Doctoral Fellow at Jindal School of International Affairs (JSIA), India and a Global editor of Diplomatic Society for South Africa. He won the 2018/2019 Best Journalist of the year award in South Africa.

Kirtan Bhana is the Founding Editor and Travel Envoy for the Diplomatic Society of South Africa.)