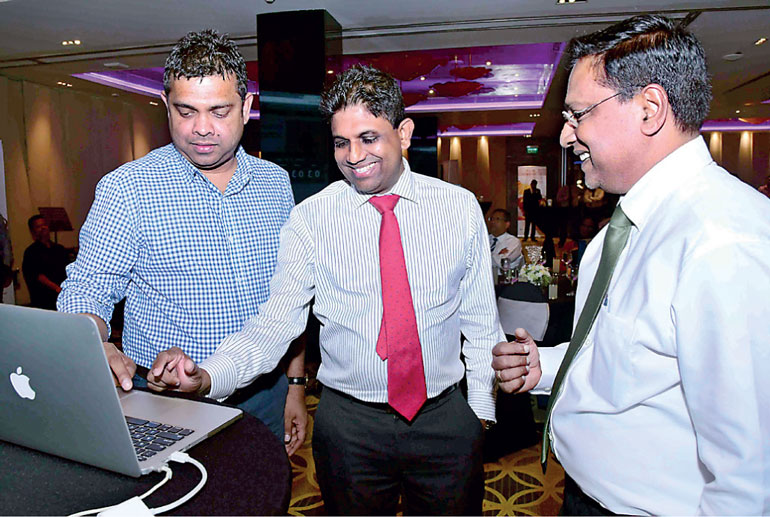 Standard Chartered's Visa Infinite and SriLankan Airlines Standard Chartered Platinum co-branded credit cardholders are in for a very special bonus when they plan their overseas travel.

The bank will enhance the "companion flies free" program that Visa will bring to cardholders in partnership with SriLankan Airlines by offering a free air ticket for one child to Standard Chartered Visa Infinite and SriLankan Airlines Standard Chartered Platinum co-branded credit cardholders making use of this offer. With this added benefit Standard Chartered credit cardholder companion and child, both may travel with free airfare.

Standard Chartered Sri Lanka Head, Retail Banking BingumalThewarathanthri commenting on this unique offering said: "In 2008 Standard Chartered and SriLankan Airlines signed an exclusive partnership and introduced the SriLankan Airlines Standard Chartered Platinum co-branded Card. The credit card offers cardholders benefits including FlySmiLes, FlySmiLes Silver Tier benefits and discounts at hotels worldwide. The Standard Chartered Visa Infinite card brings unique global benefits and eligibility for Hilton HHonours Gold status, and the Harrods Black Card. We have taken Visa's companion flies free program to another level for our cardholders by offering free airfare to a child when the air tickets are purchased using our Visa Infinite or SriLankan Airlines Standard Chartered Platinum co-branded credit cards. We are delighted to reward the valued patronage of our clients with this very appealing travel option."

The Visa program of companion flies free is on a first-come first-served basis when two or more air tickets are purchased online using a Visa credit card via www.SriLankan.com. The Visa creditcard must be one issued in Sri Lanka and the sales period is from 28 August to 6 September 2017. The travel period will extend up to 31 March 2018, and every day and exotic destinations include Melbourne, Singapore, Bangkok, Kuala Lumpur, Hyderabad, Seychelles and eight more. A minimum of 1000 airfares will be available under this campaign, and the reimbursement of the partner airfare until the allocated quota is utilised.

The Standard Chartered exclusive offer will enhance the Visa campaign by reimbursing the child's economy return airfare on SriLankan airlines operated flights and for tickets purchased online at www.SriLankan.com. The destinations are the same as those on the Visa campaign, and the offer is valid for air tickets purchased during the same period for travel from 28 August 2017 to 31 March 2018.

Cardholders must note that only the airfare component will be refunded. Terms and conditions apply to this offering and Standard Chartered welcomes queries, and these maybe made online via the website, www.sc.com/lk, or by calling the hotlines on 0112480777 or 0112480480.