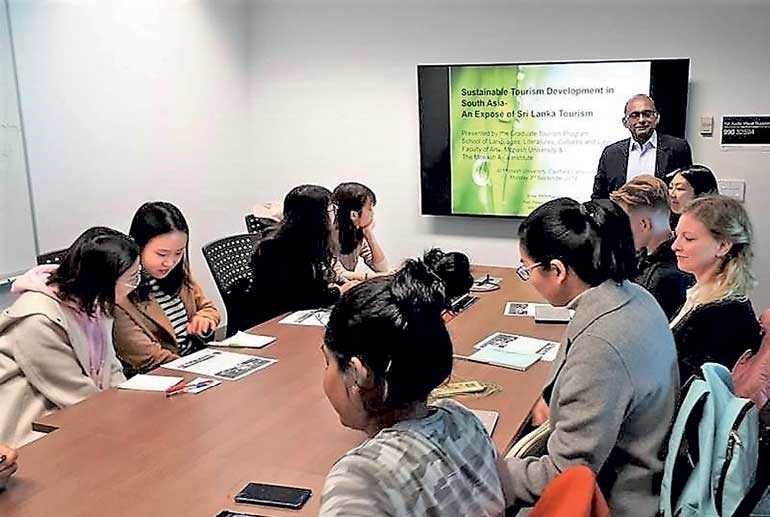 Srilal Miththapala conducted a short seminar at the Monash University, Caulfield campus Melbourne, on 'Sustainable Tourism Development from a South-Asian Perspective – A Sri Lanka Case Study'. The seminar was presented by the Graduate Tourism Program, School of Languages, Literatures, Cultures and Linguistics, Faculty of Arts, Monash University and the Monash Asia Institute.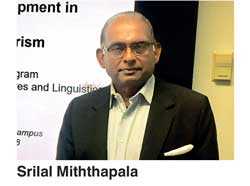 Miththapala first gave an introduction and overview of tourism in the South-Asian region, highlighting the different strategies utilised by countries of the region to promote tourism. He then outlined Sri Lanka's post war tourism boom, and the focus on more sustainable product and services development that was now taking place. He drew upon his experience as Project Director of the very successful, Ceylon Chamber of Commerce led, EU sponsored SWITCH-Asia Greening Sri Lanka Hotels project, and the work he continues to do with sustainable tourism development in Sri Lanka.

The appreciative audience consisted of faculty and students from different range of study fields and the program ended with a Q&A session.

Over the years Srilal has been a strong crusader of implementing Sustainable Consumption Practices (SCP) in Sri Lankan hotels and is still involved in consultancy, training and creating awareness of sustainability in tourism.