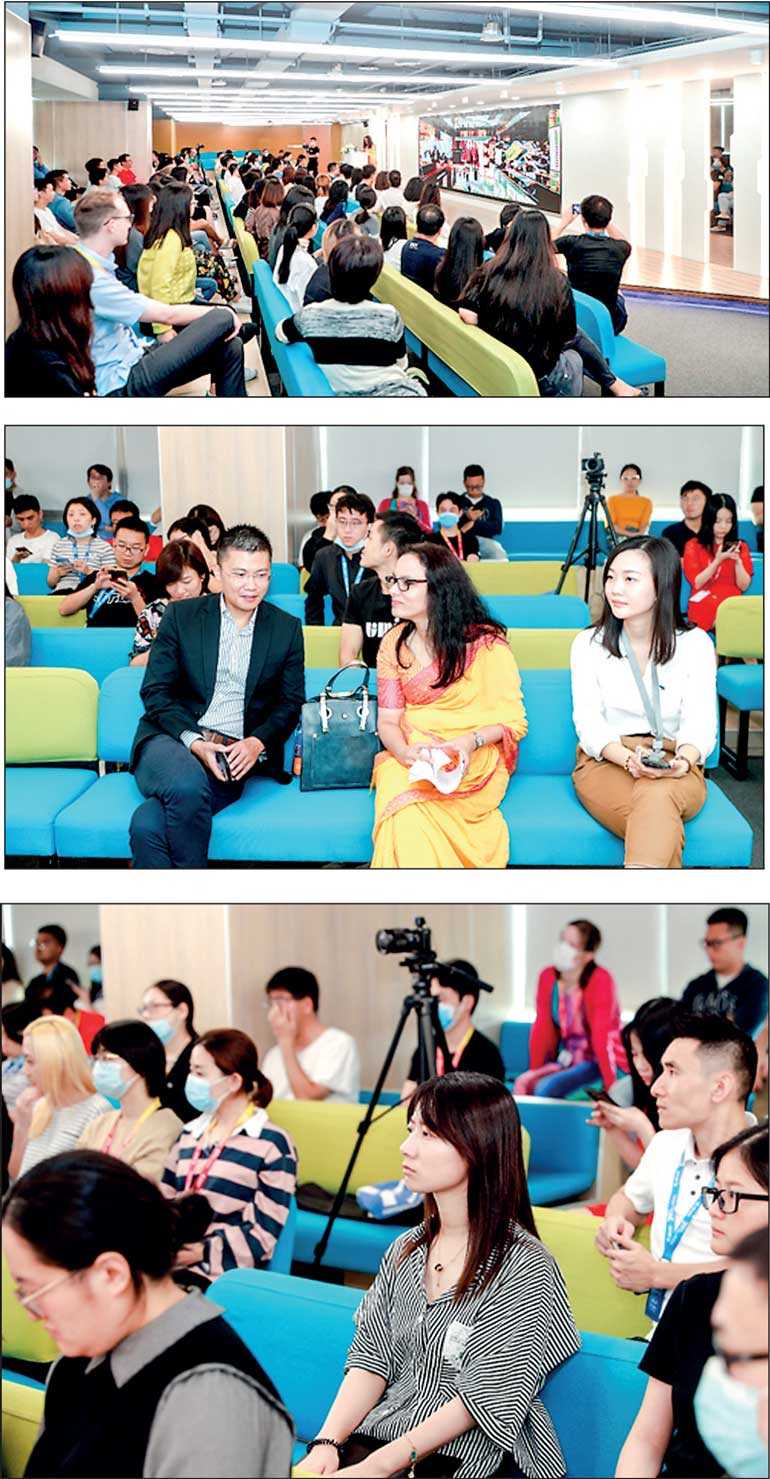 ---
Consul General of Sri Lanka Manorie Mallikaratchy, making a presentation on Sri Lanka as a tourist destination, called for a paradigm shift on how the tourism and travel sector is perceived in the new normal era and invited the Chinese tour and travel industry to explore boundless possibilities between China and Sri Lanka in reshaping the travel and tourism trade.


She made these remarks at a presentation for over 100 offline employees and 300 online employees at the Ctrip headquarters in Shanghai. Mallikaratchy said that amidst the COVID-19 pandemic today, what is required is a paradigm shift on how we see tourism and how we experience travelling today. This pandemic has compelled all of us to re-think our normal life style and how we seek to refresh ourselves. It has brought an opportunity and an occasion to redefine meaning of life, and the meaning of what surrounds us, and most importantly deep reflection of what matters to us as travellers, which is health and wellbeing. In this light, Sri Lanka one of the safest countries in the world today offers a variety of products to rejuvenate, refresh and change.

She further presented in all aspects of Sri Lankan tourism and placed Sri Lankan experience, as a country that serves a destination where travellers can soul search, feel and understand of warmth of people, and Buddhist culture and heritage, which is the richest and the most dynamic in Asia.

The Consul General emphasised that tourism and travel between the two countries will provide an opportunity for the Chinese travellers to relate to the similarities of our ancient civilisations and create a bridge between the two countries. She stated, "Sri Lankan hospitality is a way of life and the services are impeccable, our tourism products are endless in diversity and therefore, Sri Lanka remains not only as a destination for tourism, weddings and conferences for the Chinese market, but it is your ultimate choice."

Ctrip and Trip.com Group, is one of the biggest platforms in China in tourism and travel industry. Listed at NASDAQ.TCOM, CTrip and Trip.com Group hosts around 400 million end users in the tour and travel industry in China and abroad.