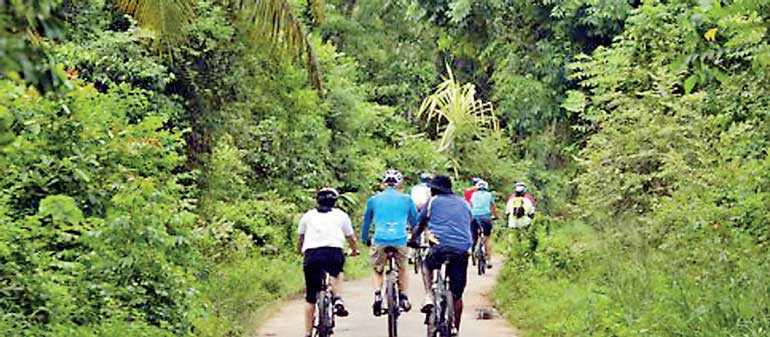 SpiceRoads Cycling, a Bangkok-based premier niche cycling touring operator, is introducing e-bikes in Sri Lanka, a move it says will allow riders of more varied experience or fitness levels to experience destinations and communities on cycling tours, TTG Asia reported.

In a statement, SpiceRoads Cycling said riders with less experience, lower fitness, injuries or with less confidence in their abilities can enjoy trips and destinations without worrying about being able to keep up.

E-bikes would also allow sports enthusiasts to enjoy a cycling tour with a spouse, family member or friend who would otherwise not consider the activity.

SpiceRoads Managing Director Daniel Moylan said: "We believe that cycle travel provides a more authentic, sustainable and memorable travel experience for our customers and the communities they travel to and interact with. E-bikes allow us to be more inclusive of who is able to join our tours and see the world with us."

The new e-bikes can be hired per tour, as an alternative to standard mountain, road or carbon bike hire.

Sri Lanka e-bikes are Scott Cross-E Sub 20 bikes, with "pedal assist" technology, which engages the bike's motor once the rider begins to pedal. The more the rider pedals, the more the motor is activated, making e-bikes great for tackling climbs or comfortably cruising at speed.

The company says the bike tour takes the nature lovers and cycling enthusiasts through a variety of landscapes and challenging tracks and sure to be marvellous experience.